Celebration of the Resurrection
on our Property 2013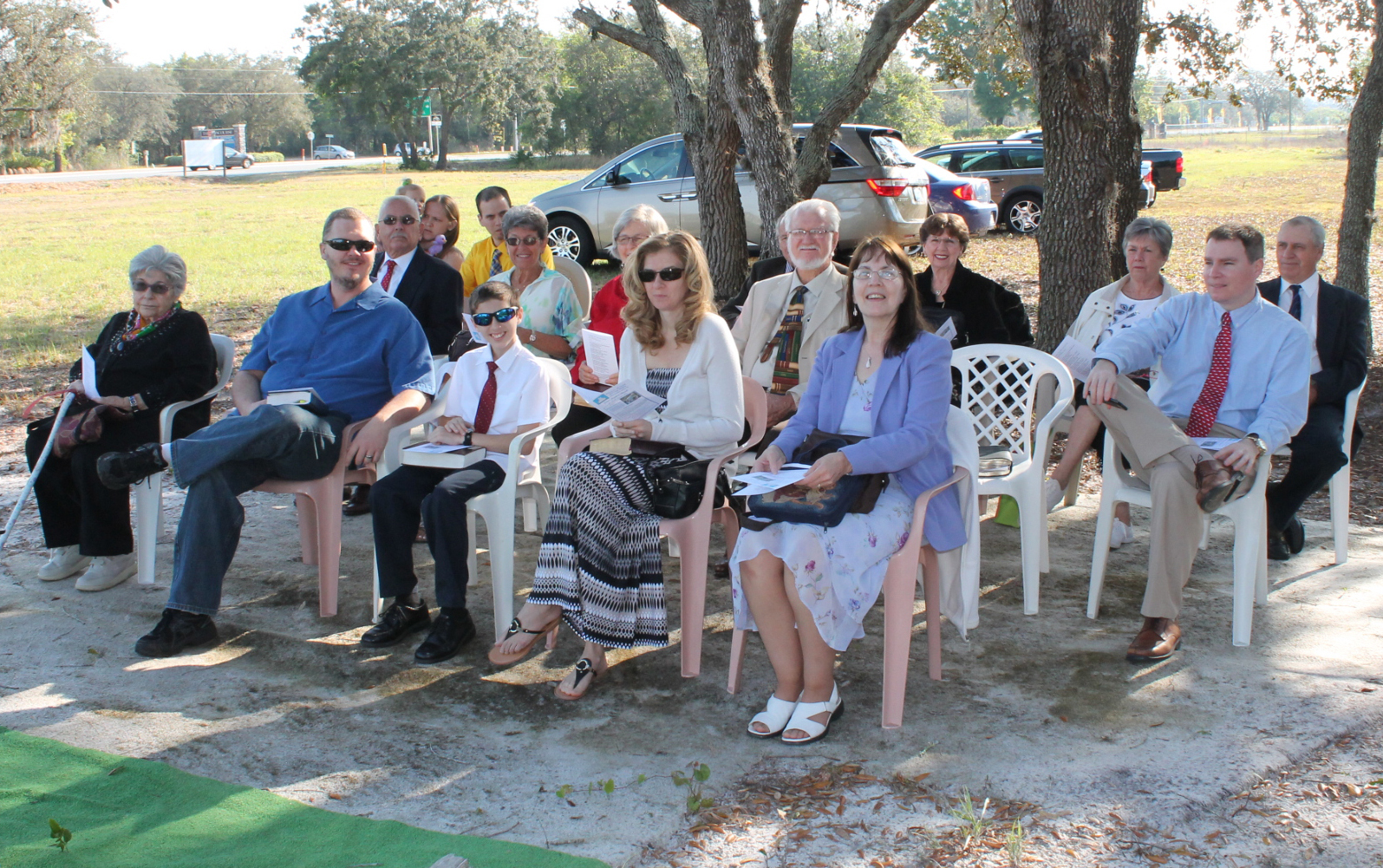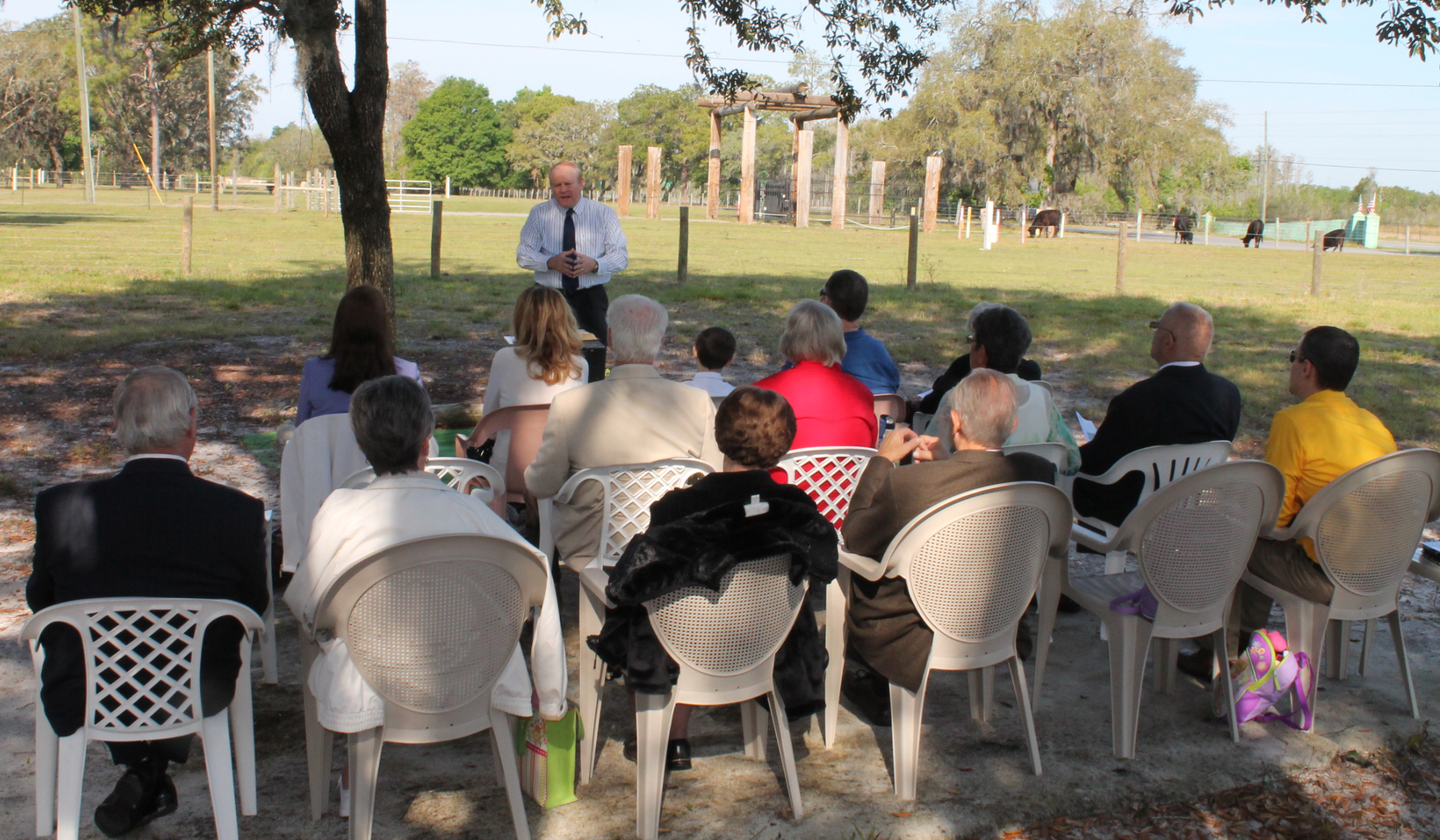 Preparation Day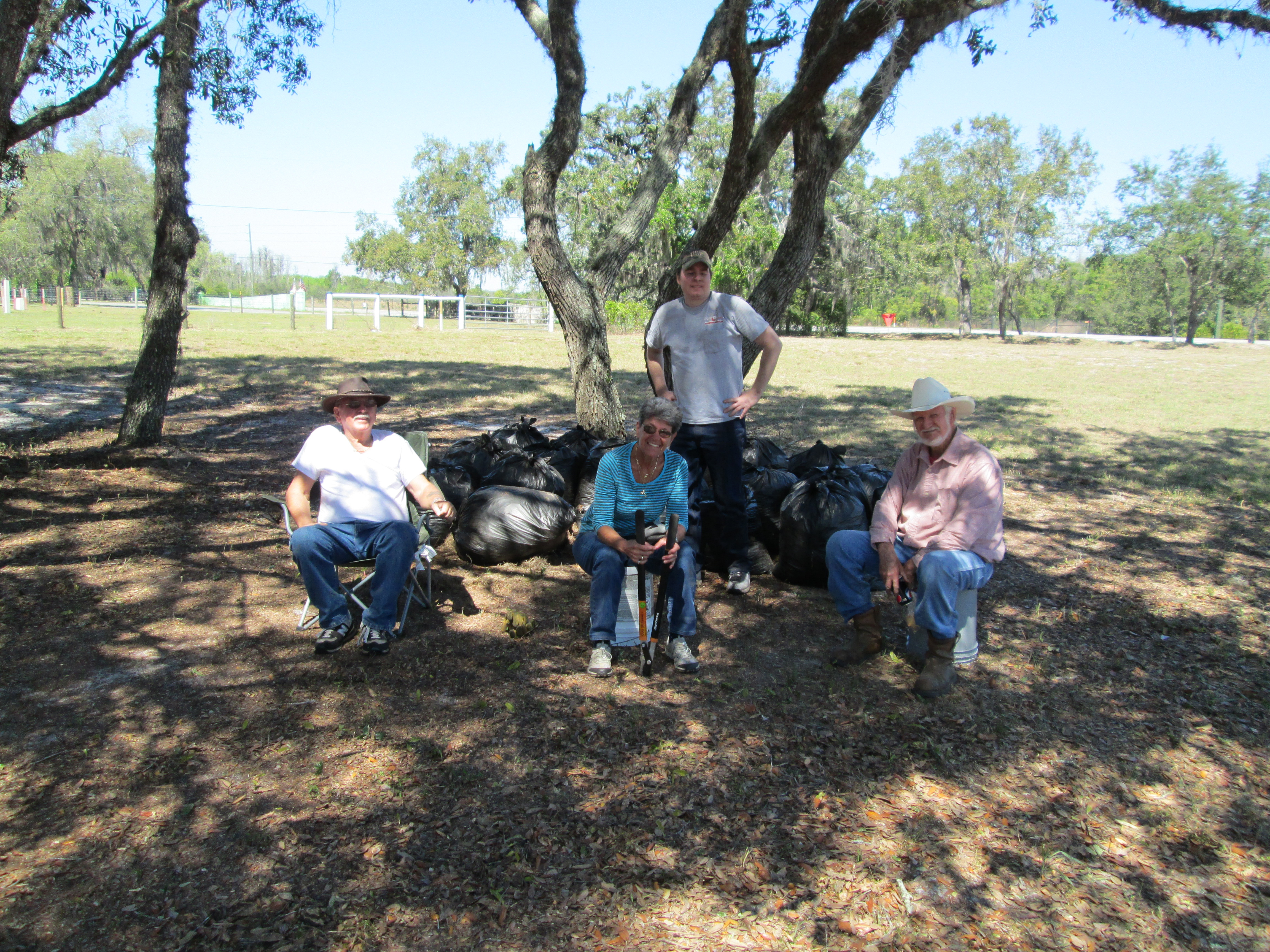 More Celebrations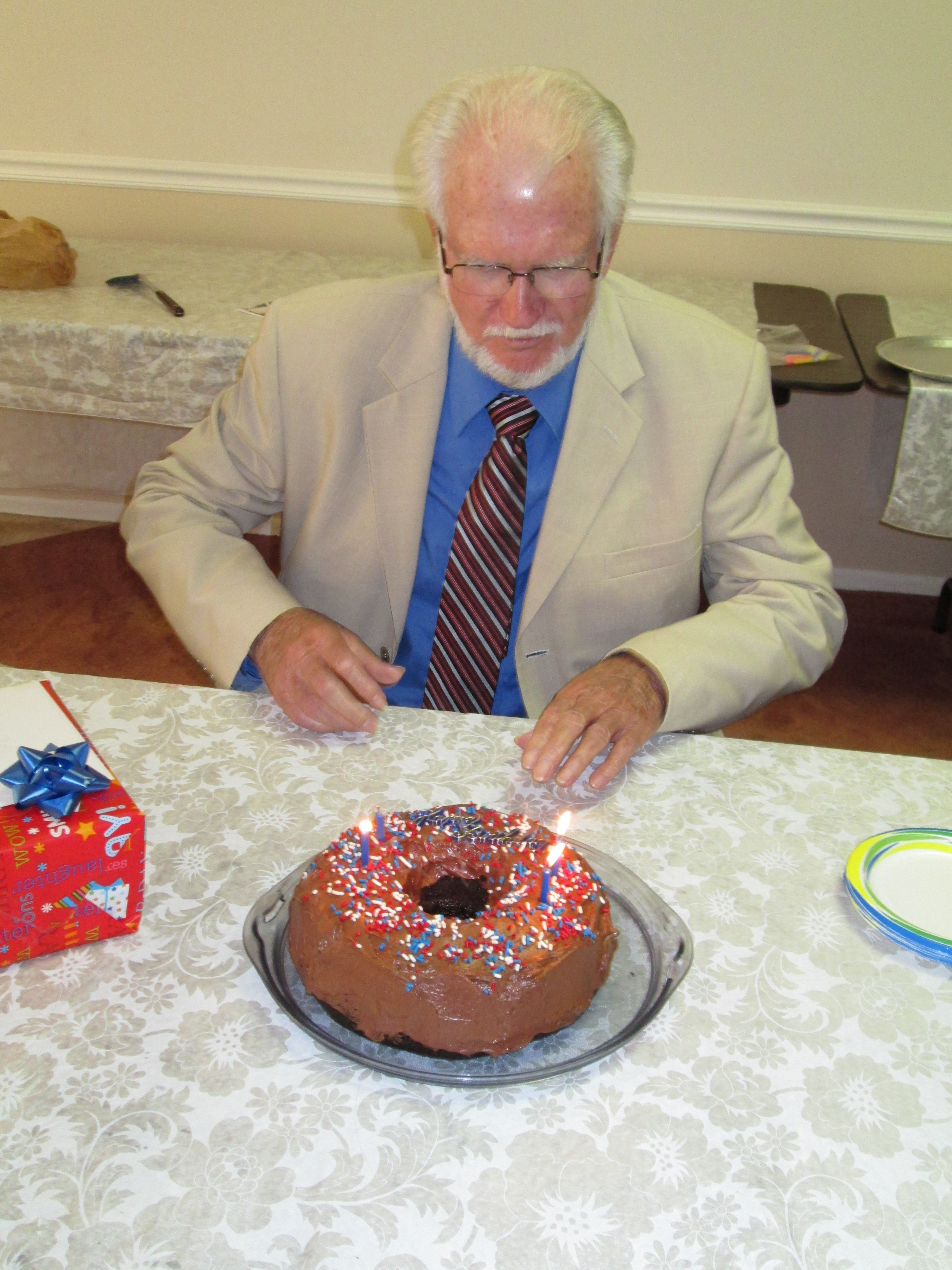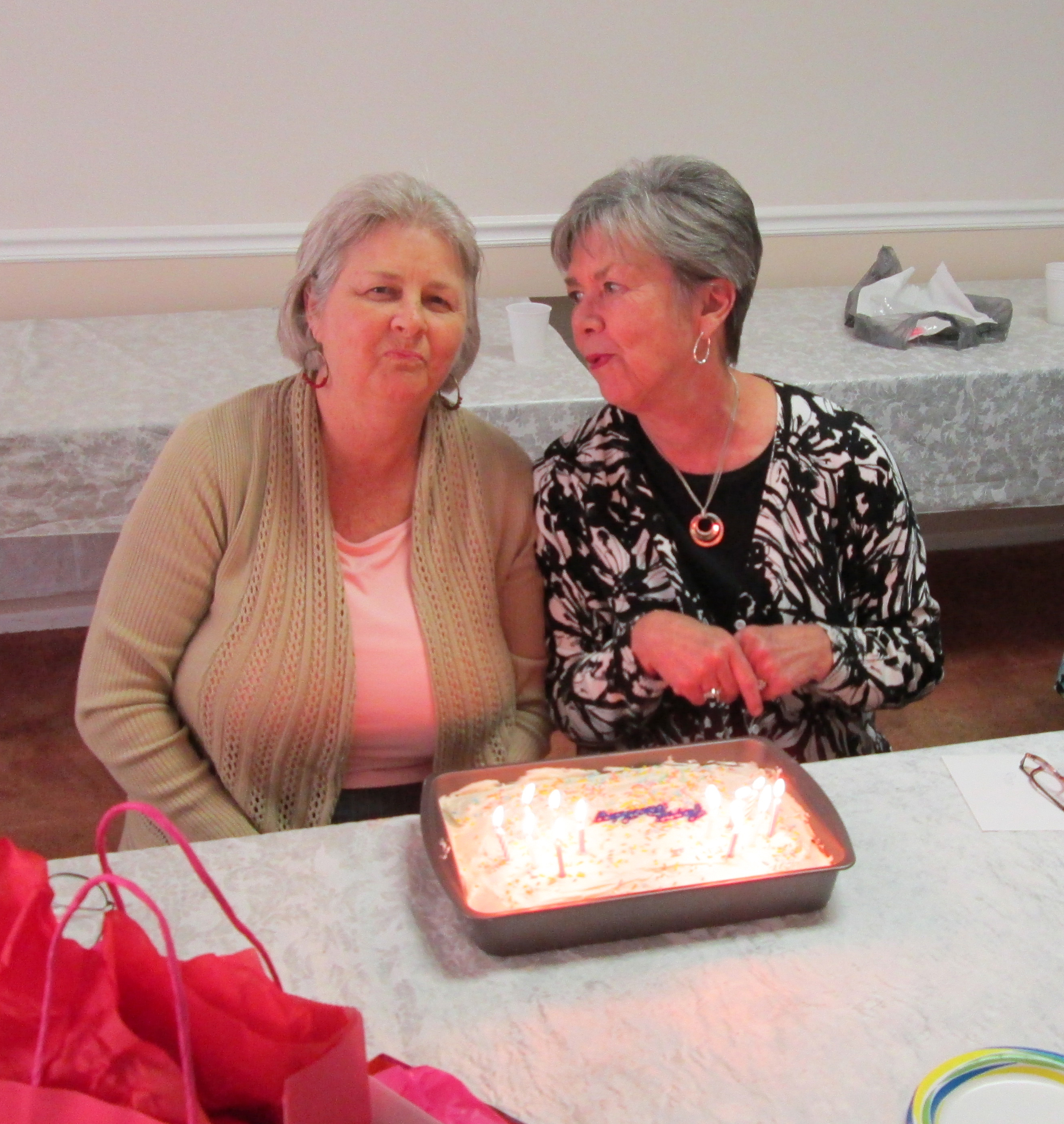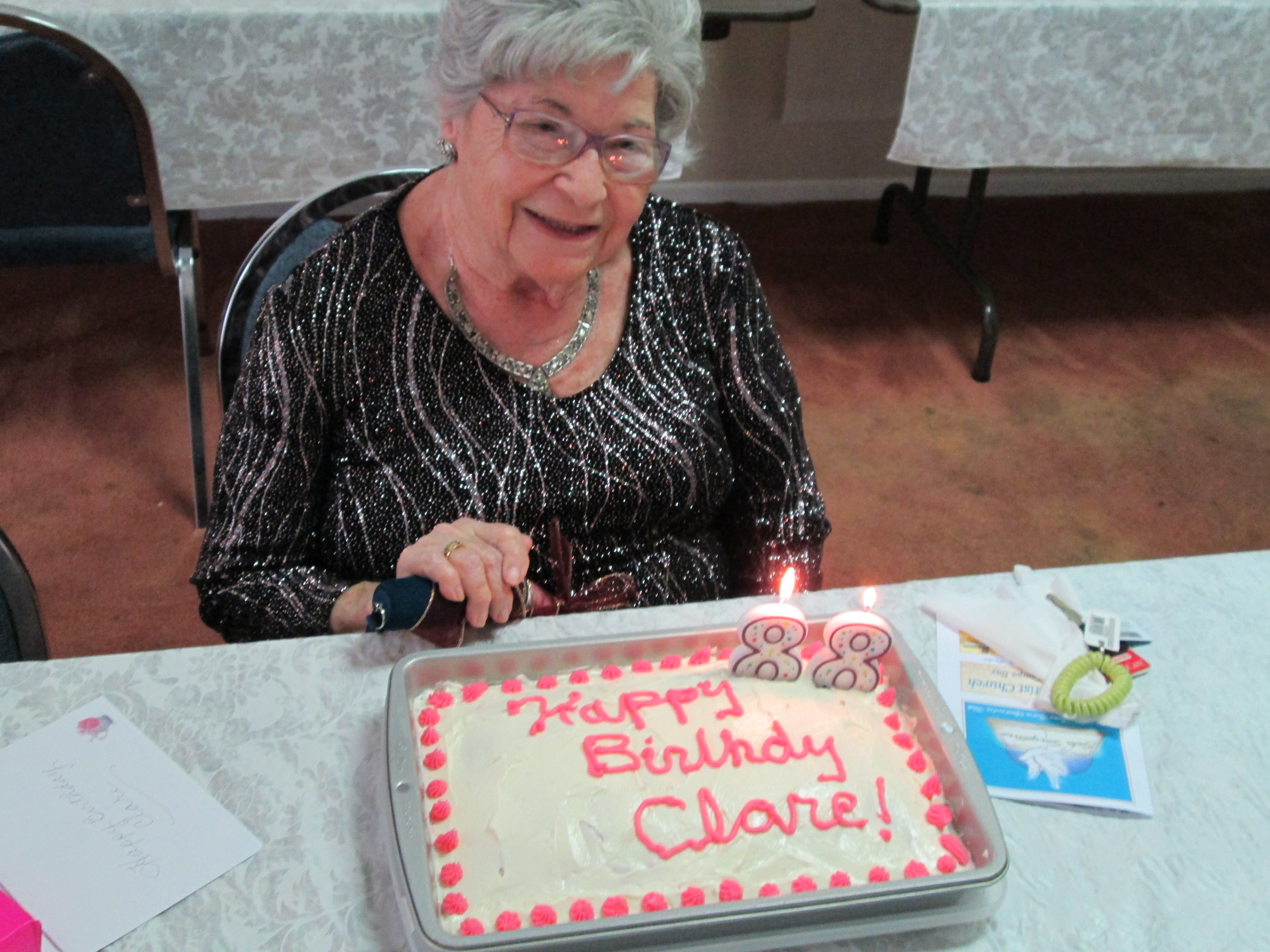 New Arrival at GBC...
Welcome Aubree Noelle Hildebrandt!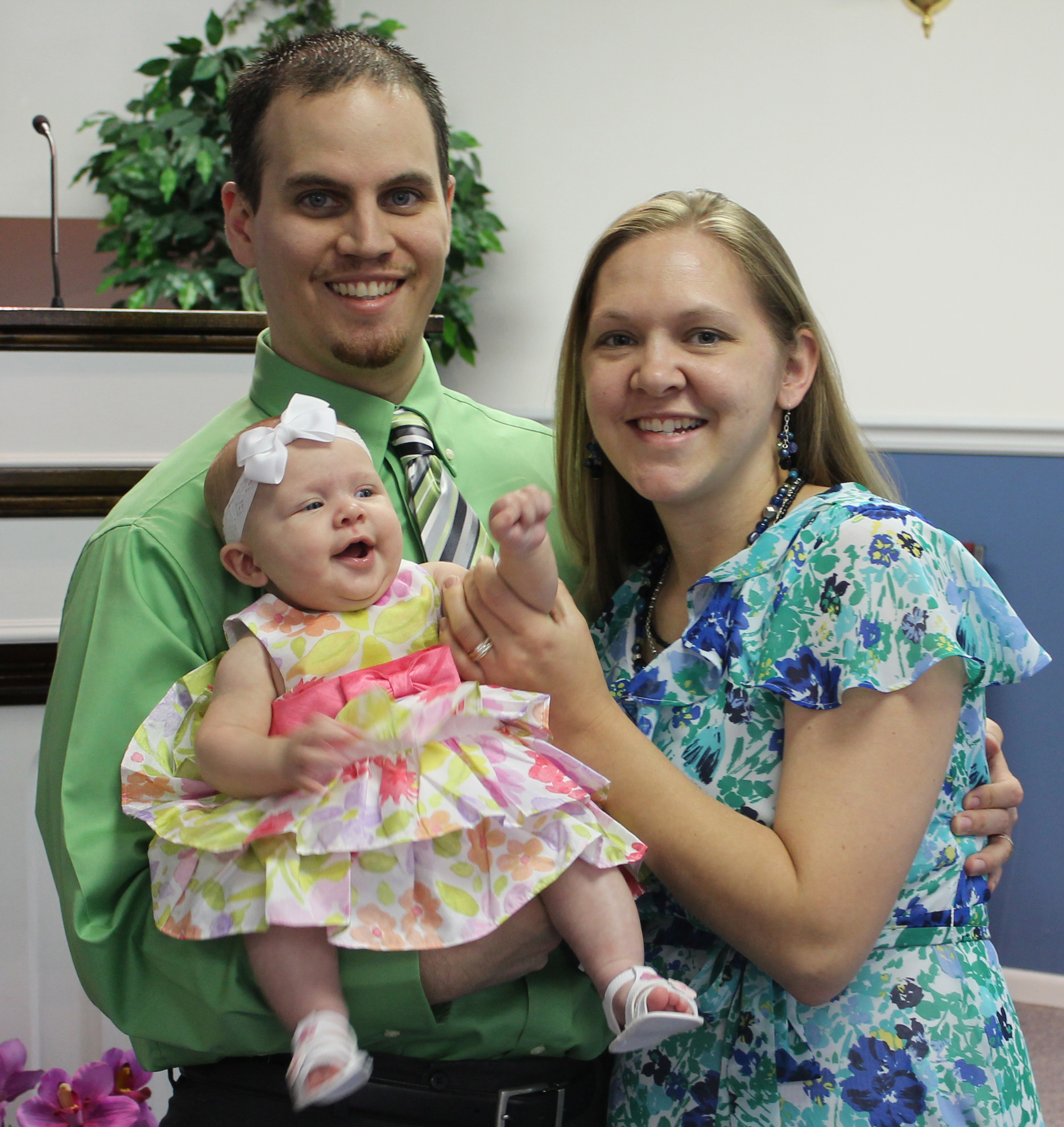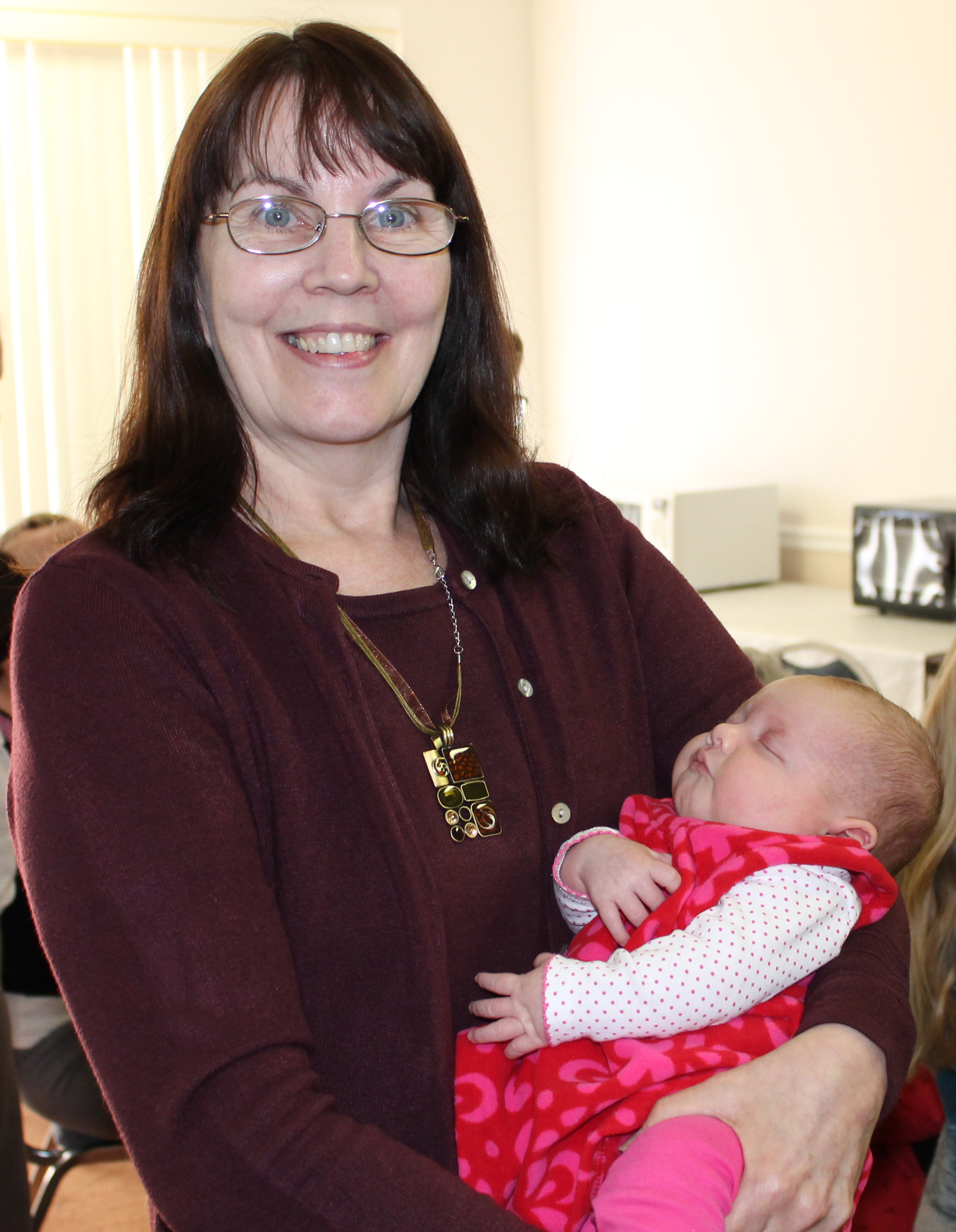 With proud parents Daniel and Kim. With proud Grandma.
Celebration of Birthdays...
Happy Birthday Cheryl and Peggy!
Happy Birthday Clare!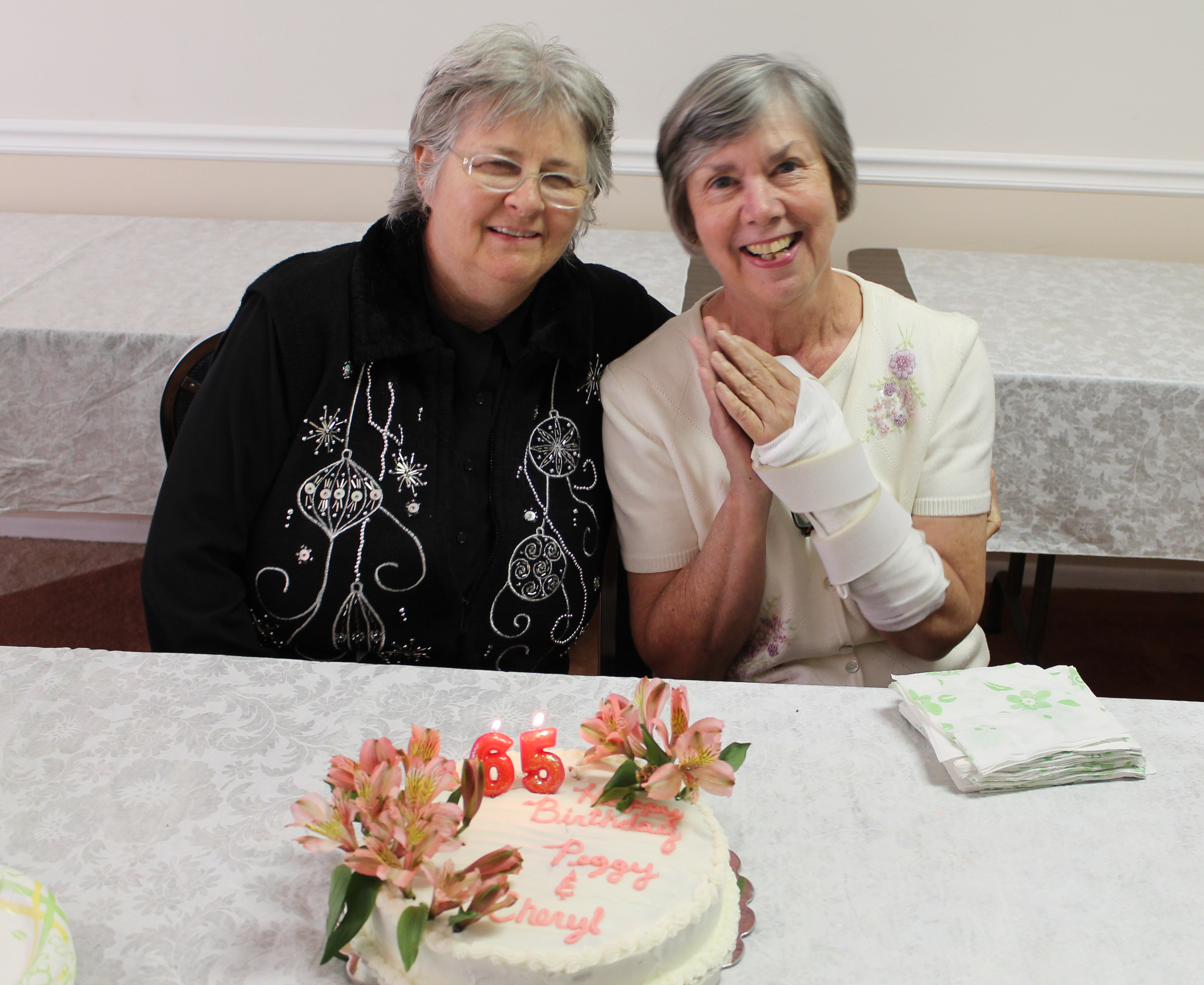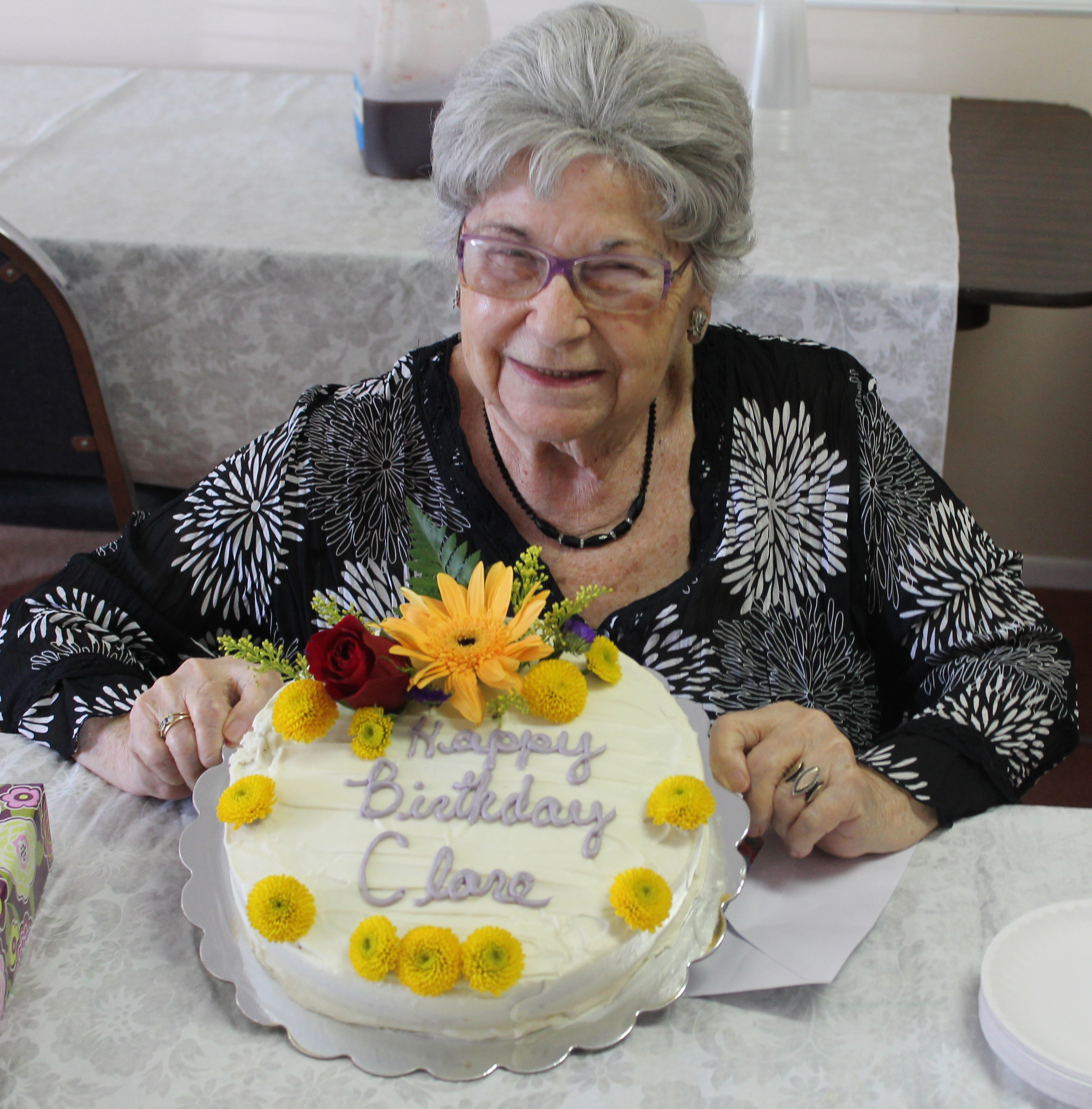 Celebration of Resurrection on our Property 2012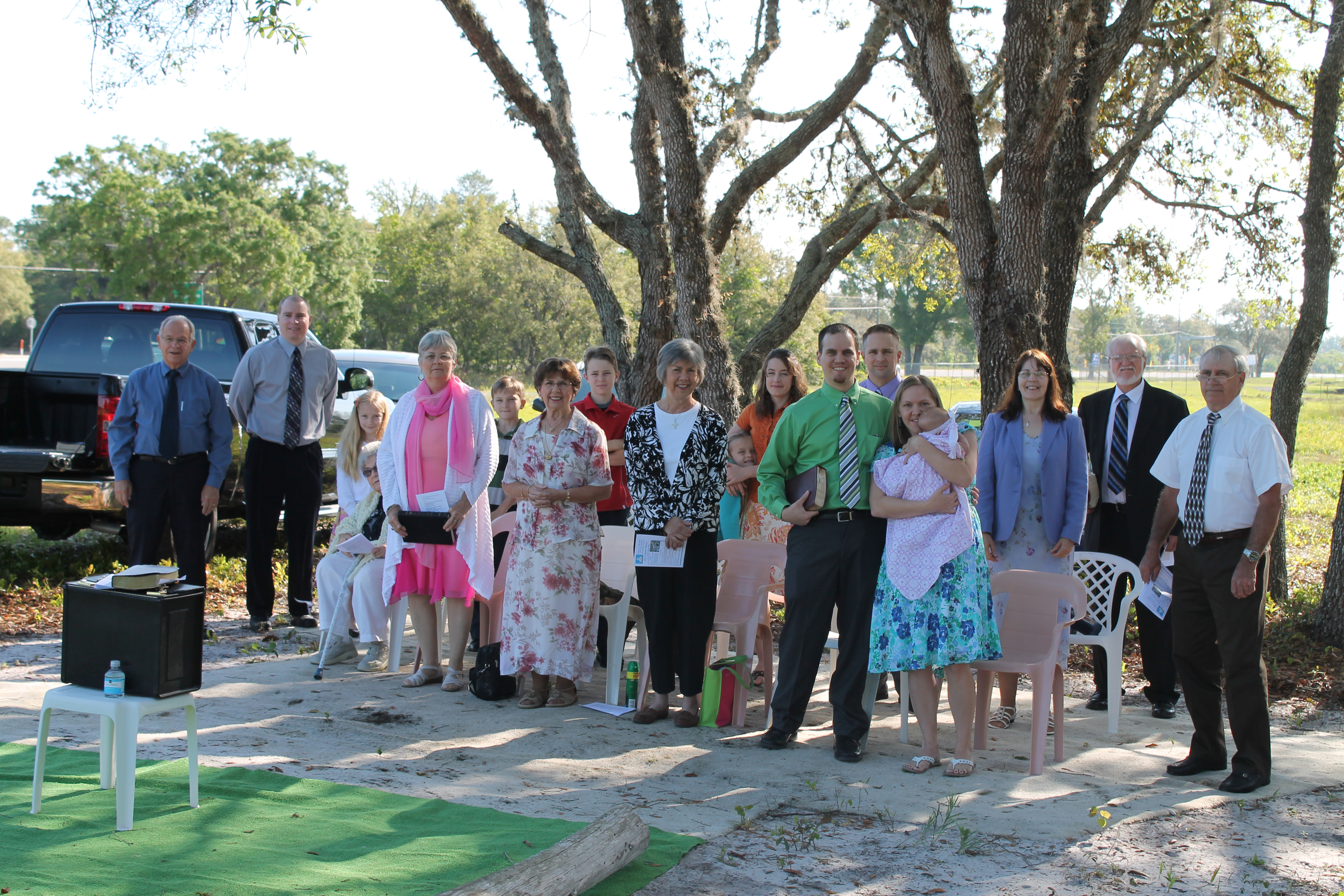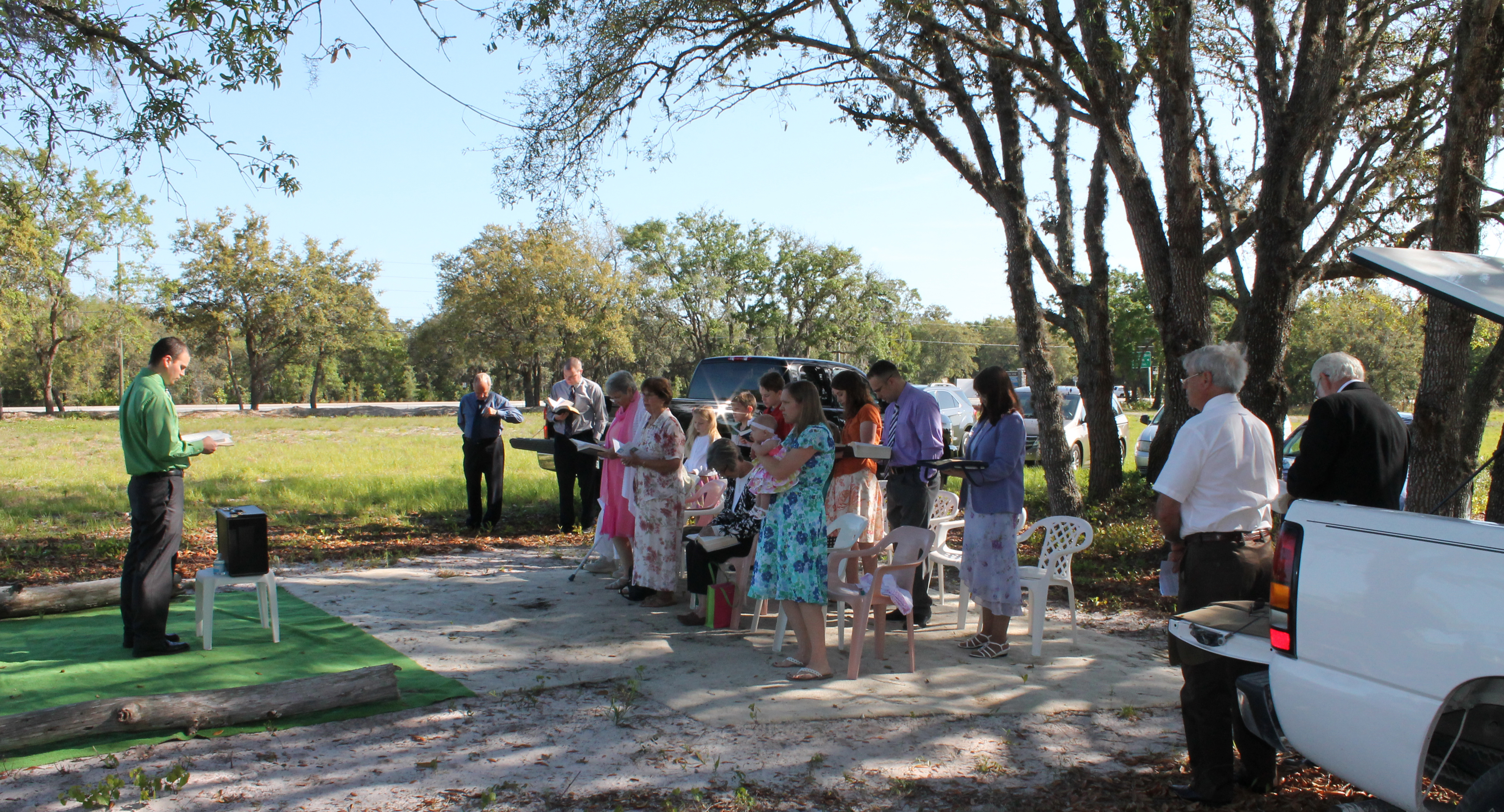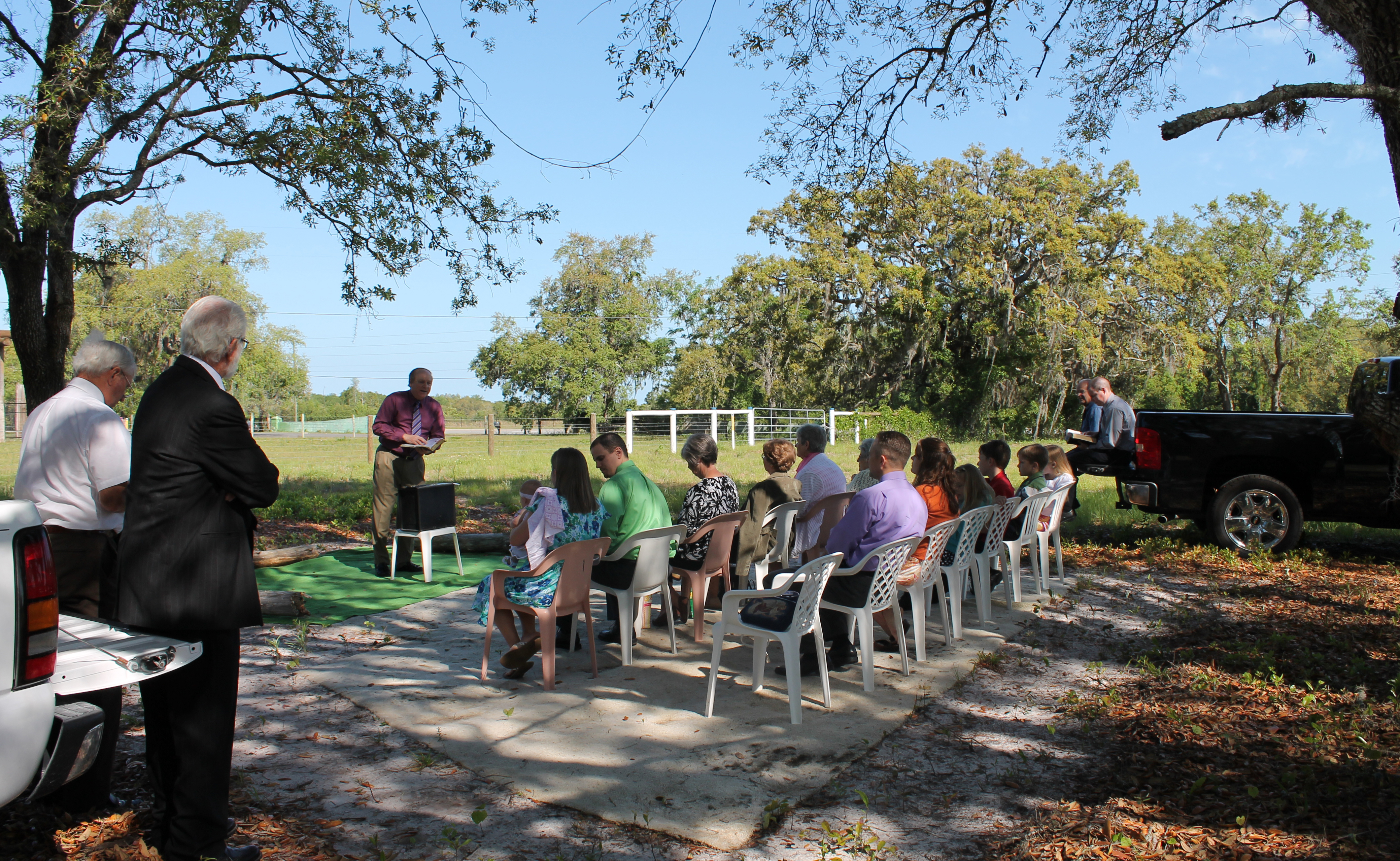 Work Day on our Property 2012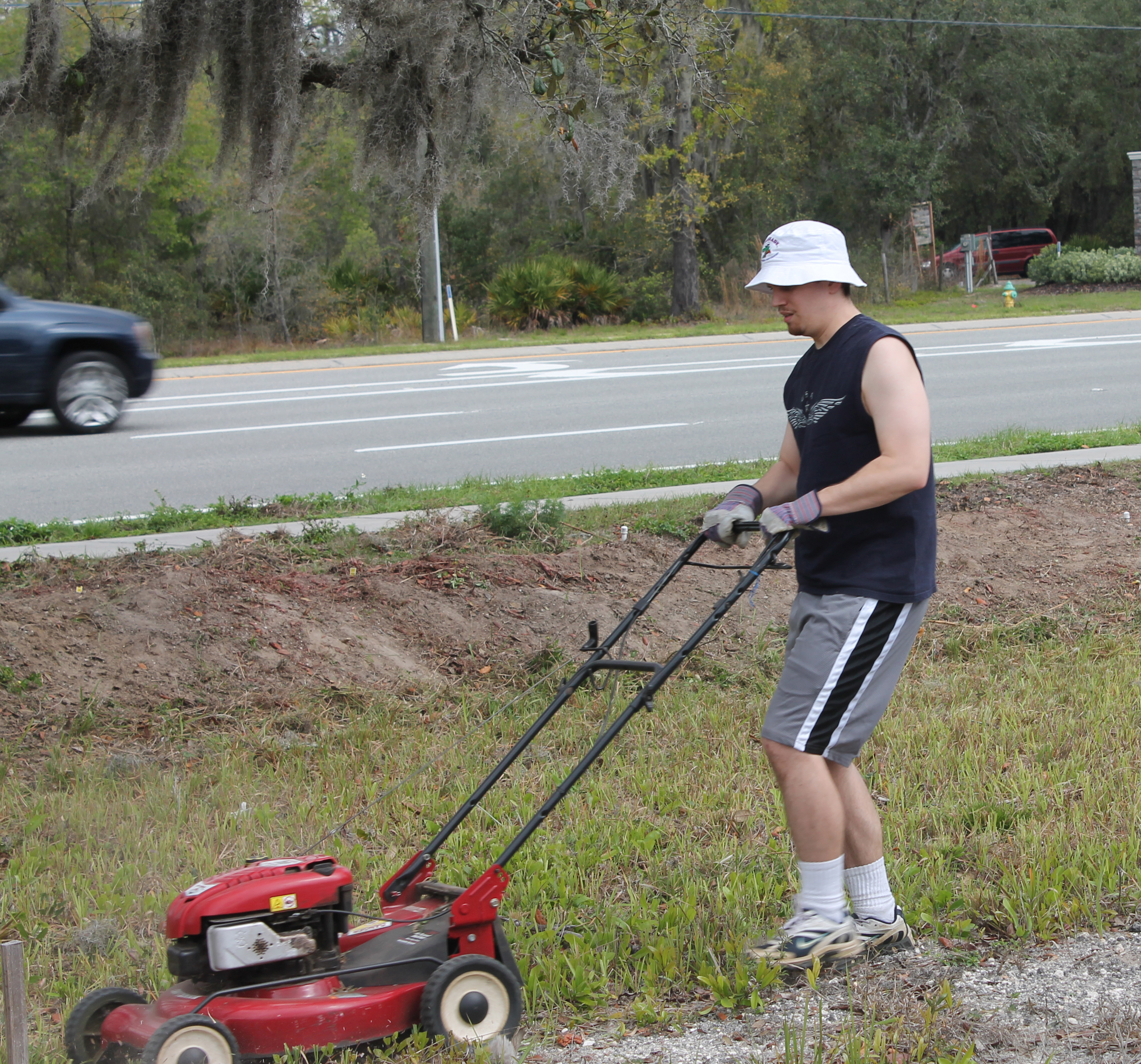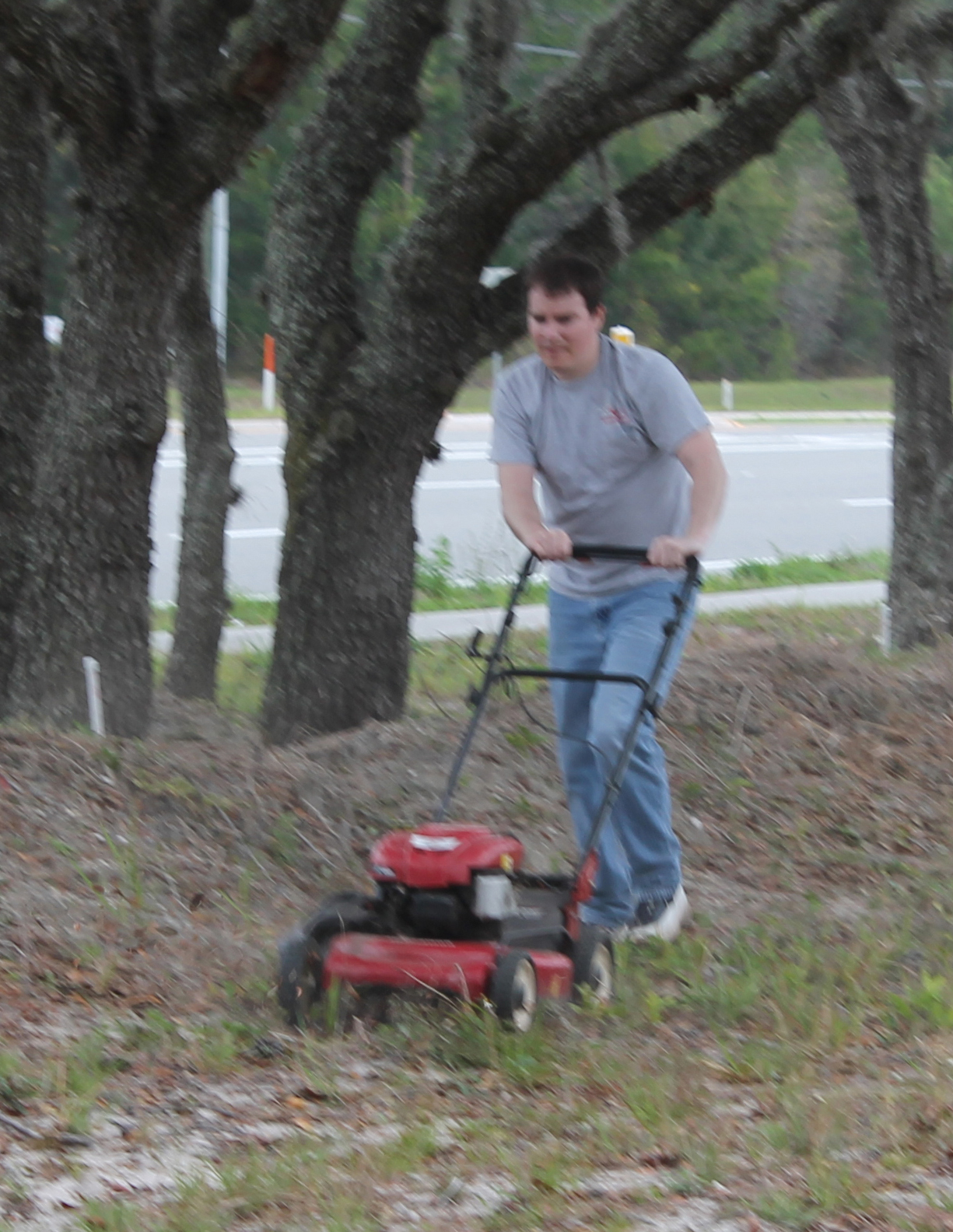 400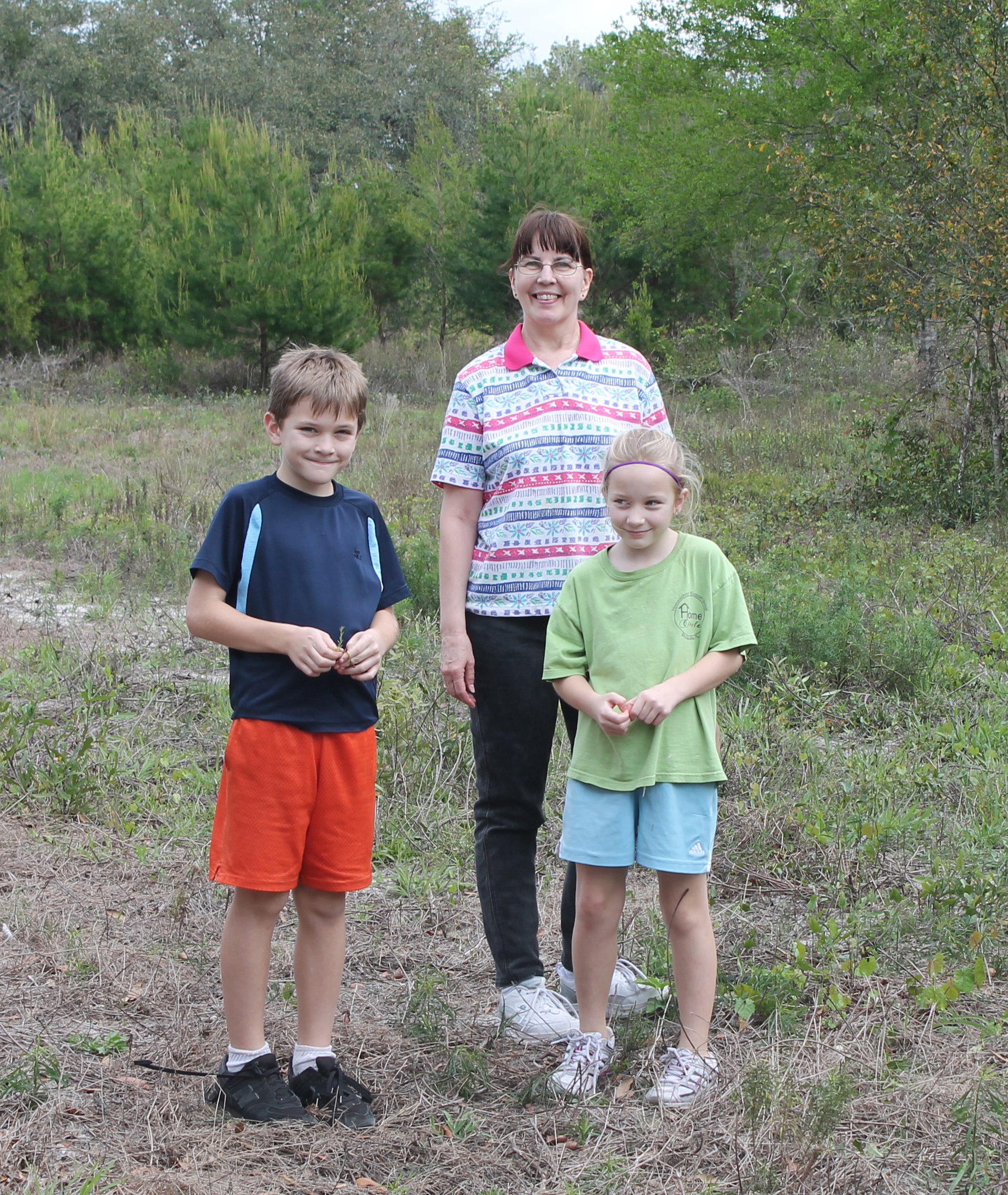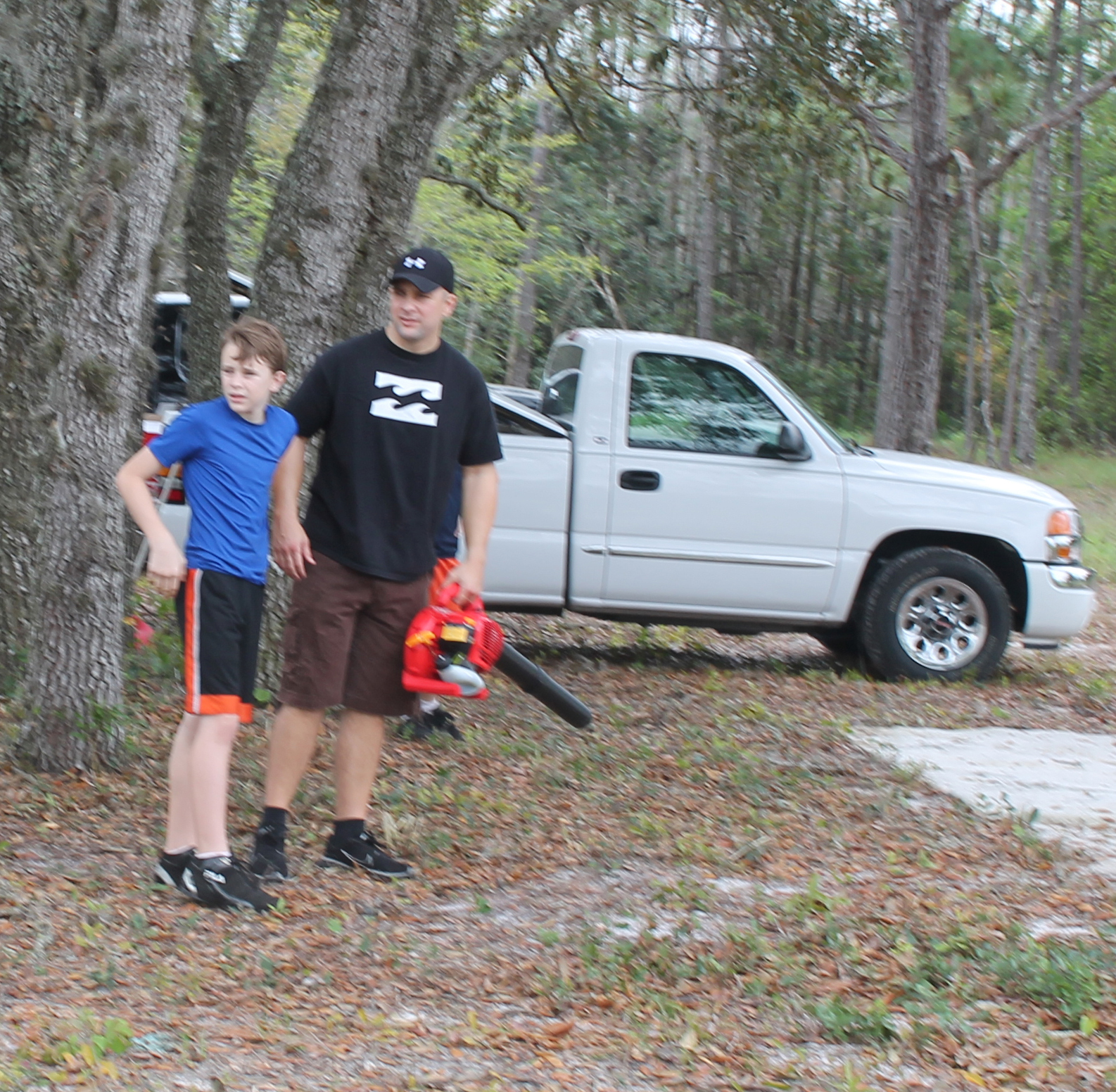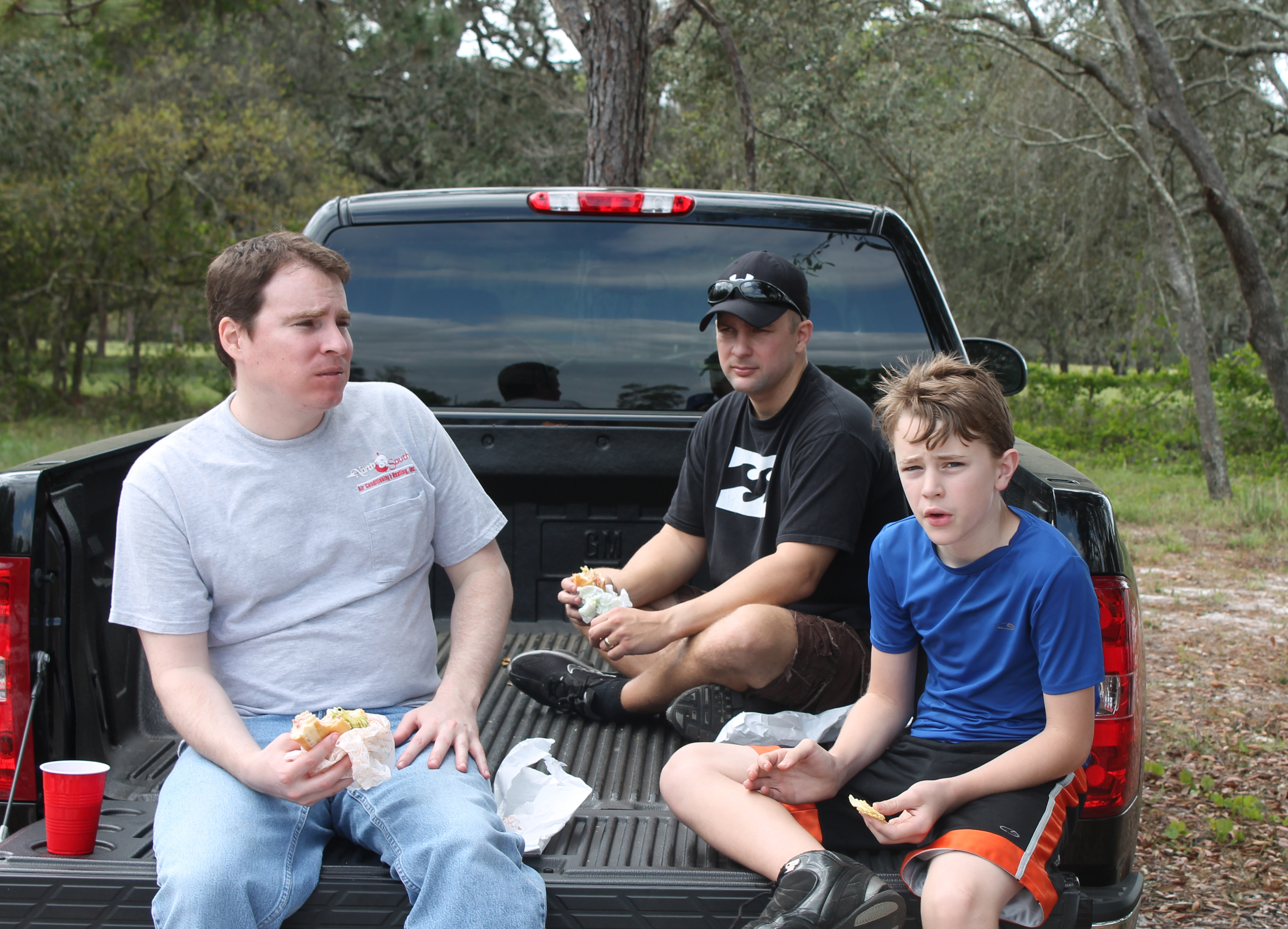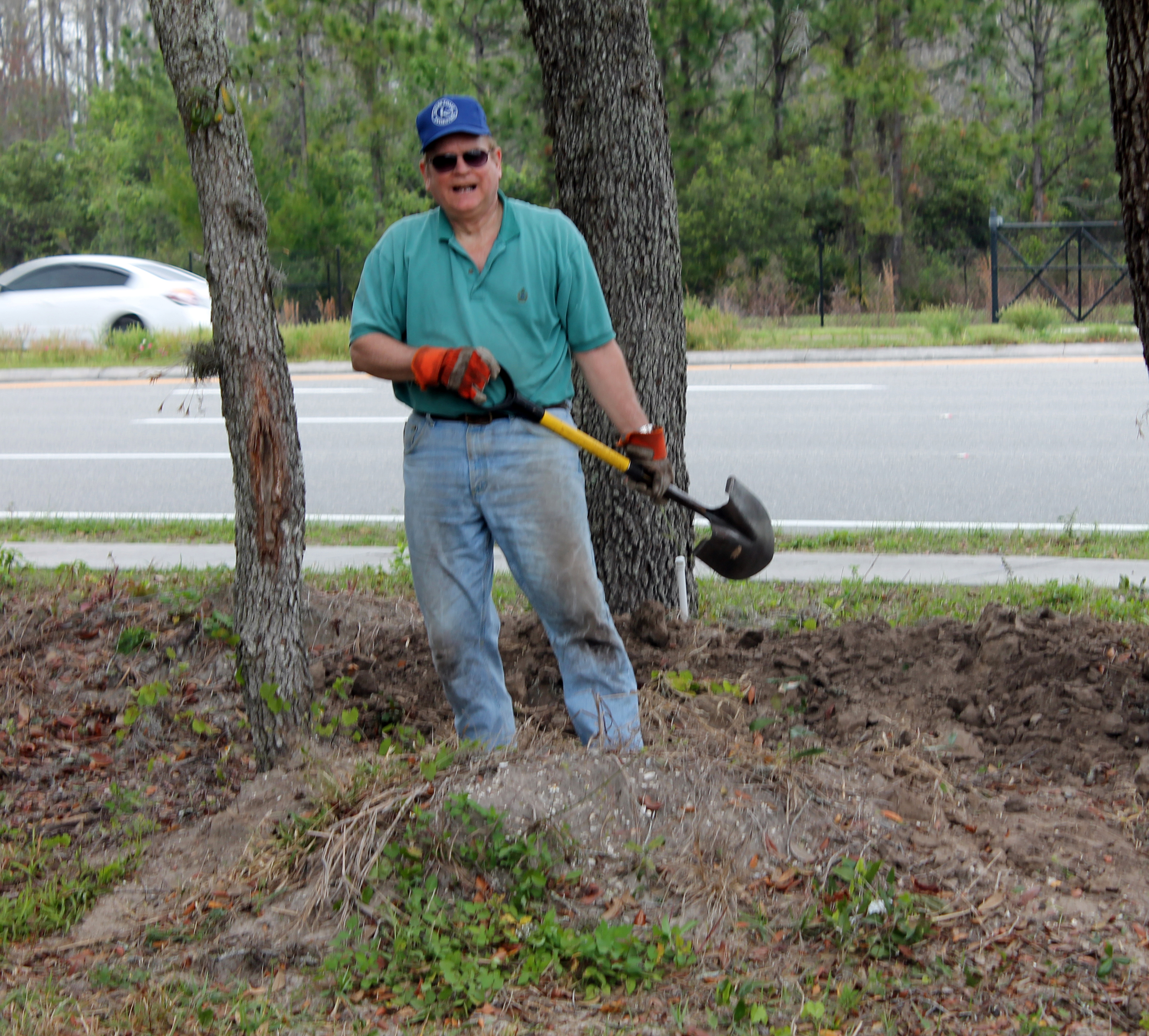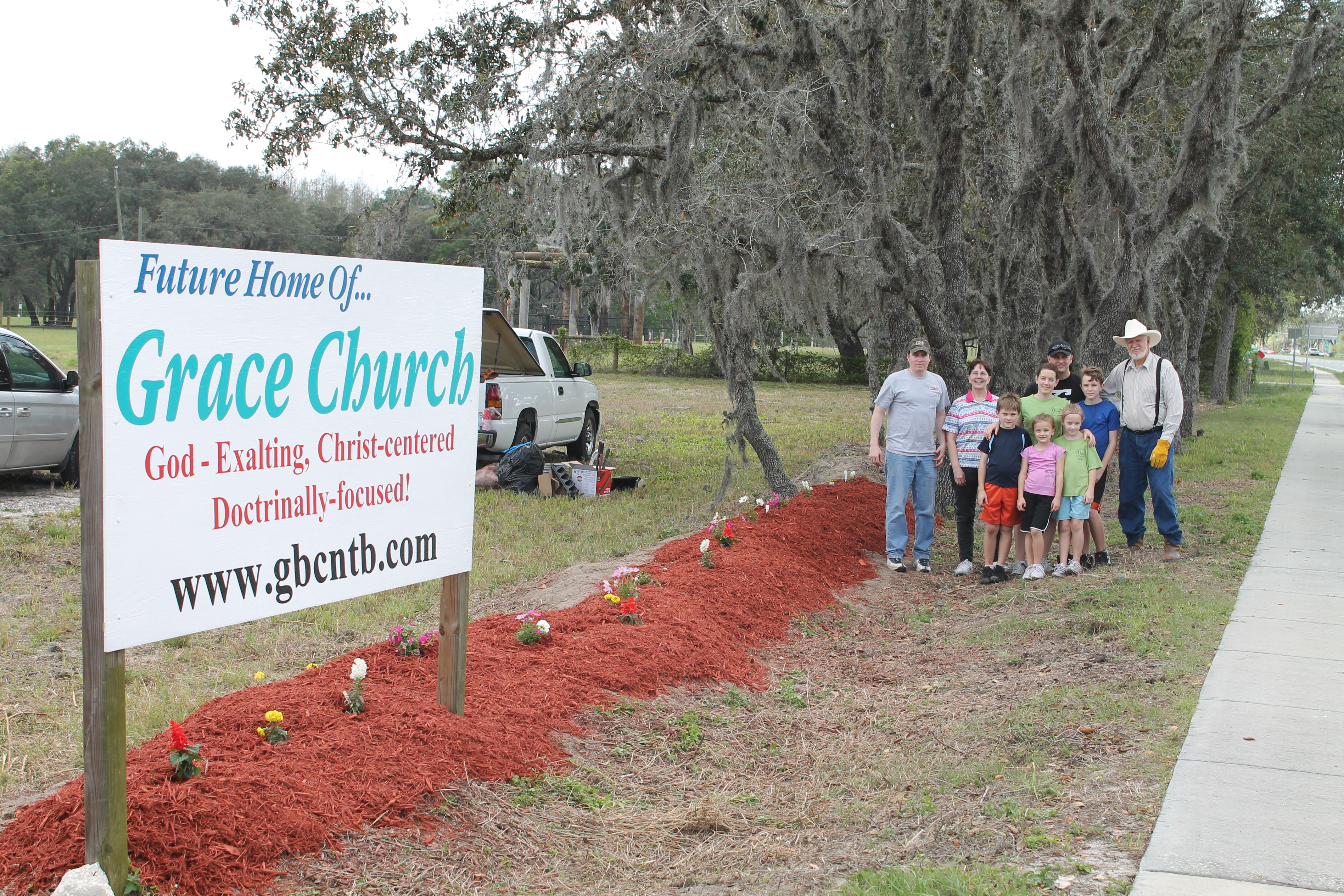 Easter Service on the Property 2011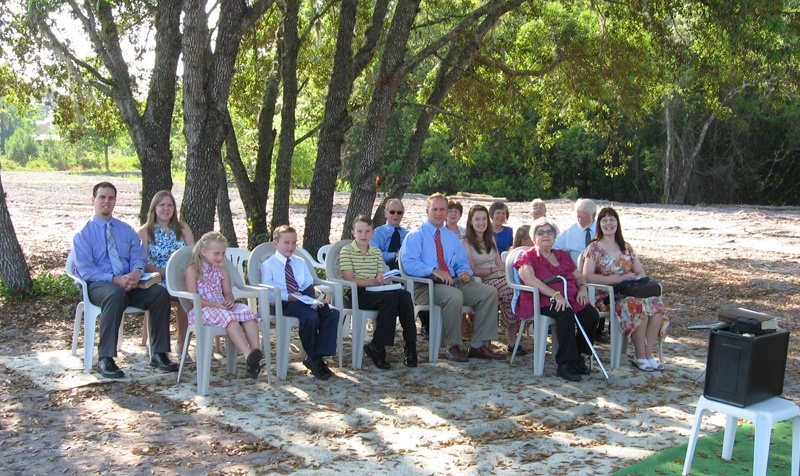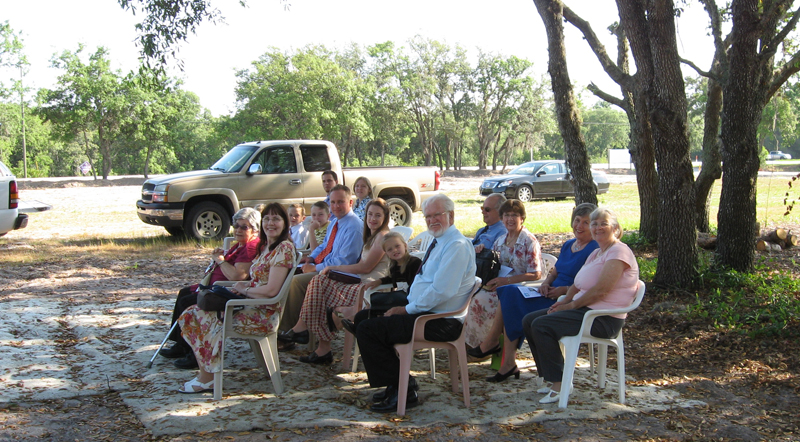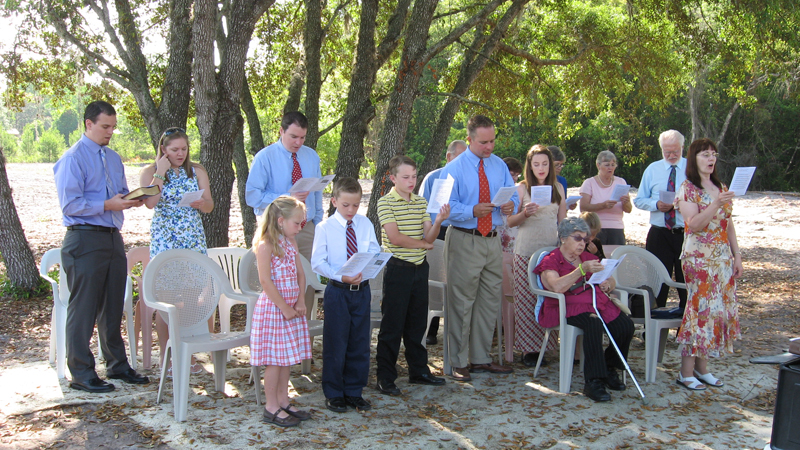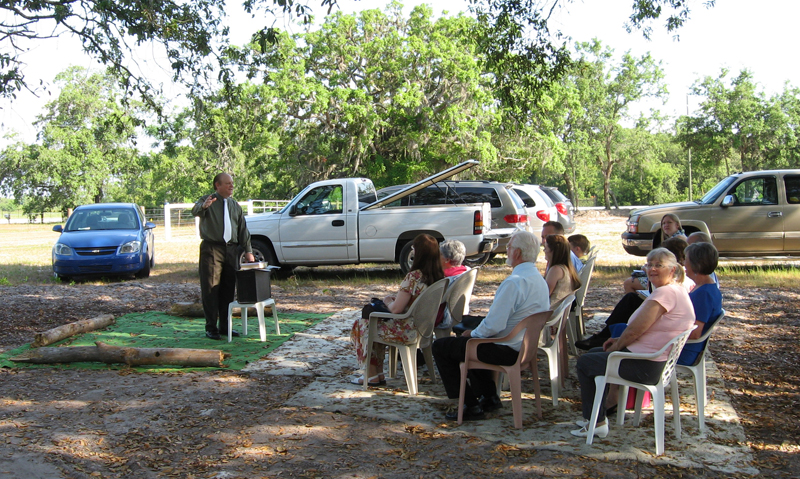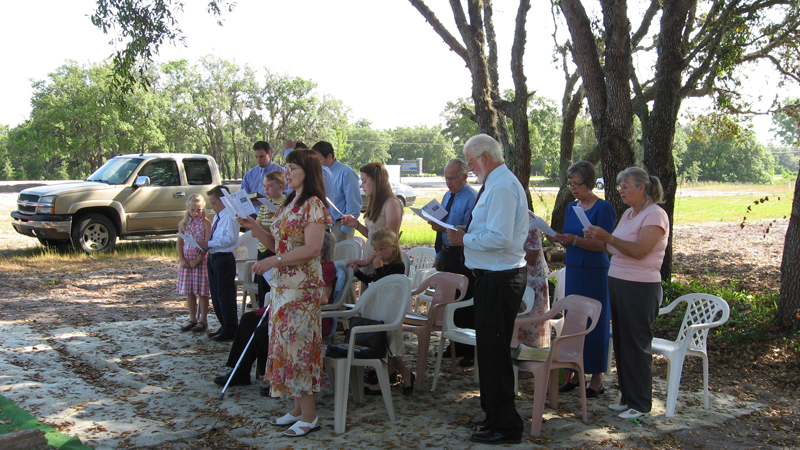 New Members!
We welcome these wonderful Christians to the GBC family!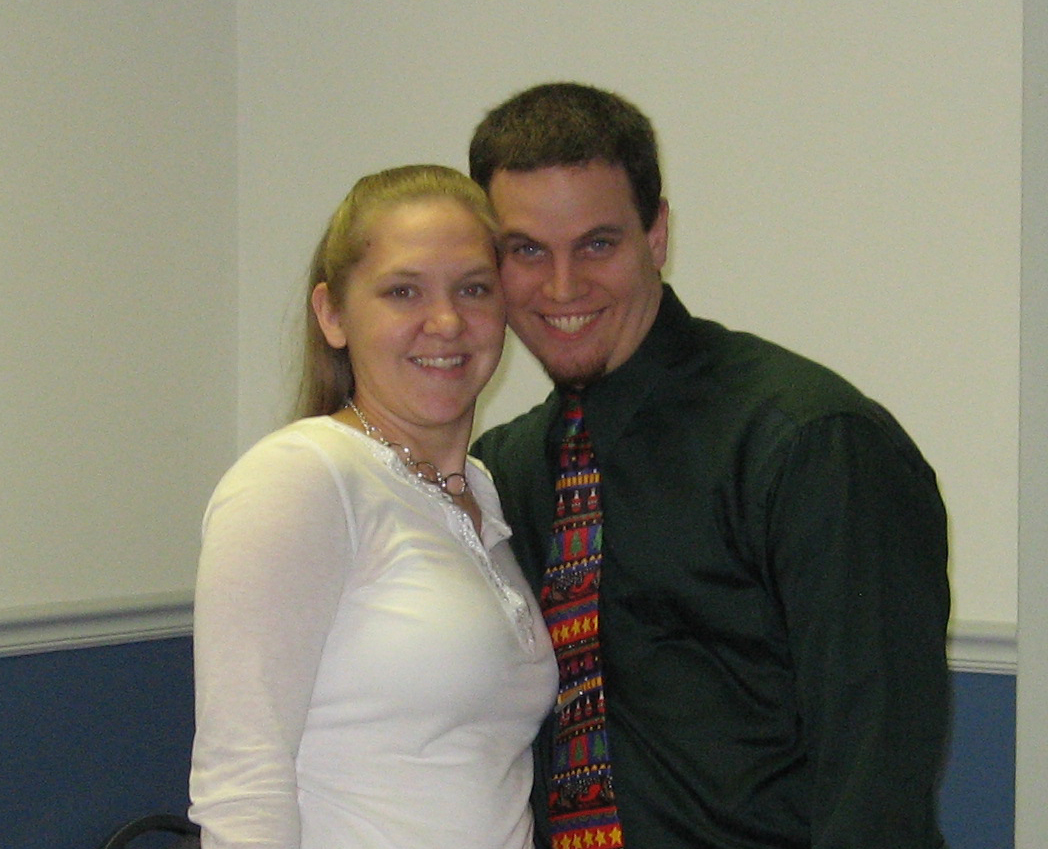 Kimberly Hildebrandt - here with husband Daniel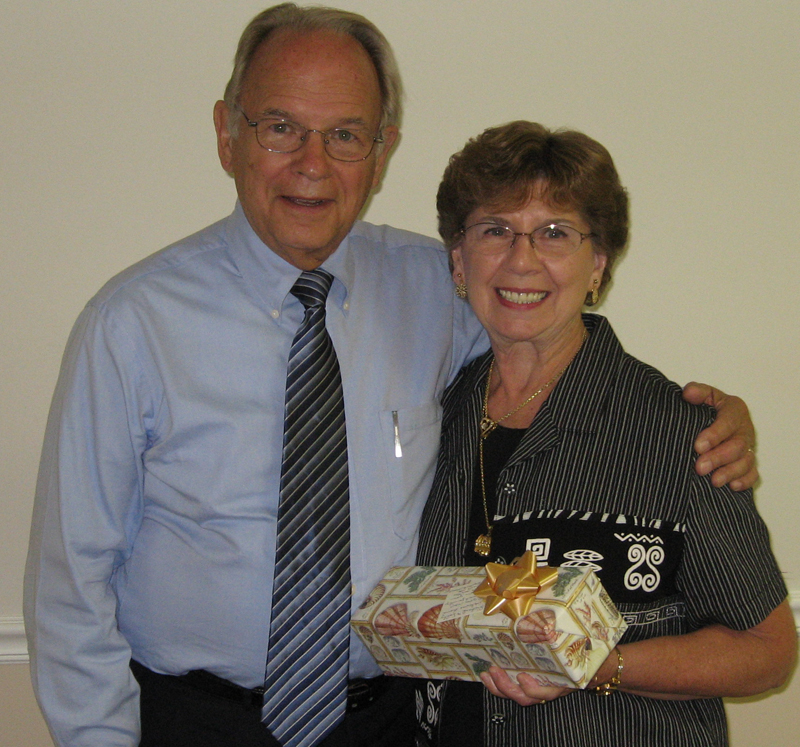 Richard and Sally Hornick

Happy 85th Birthday Clare!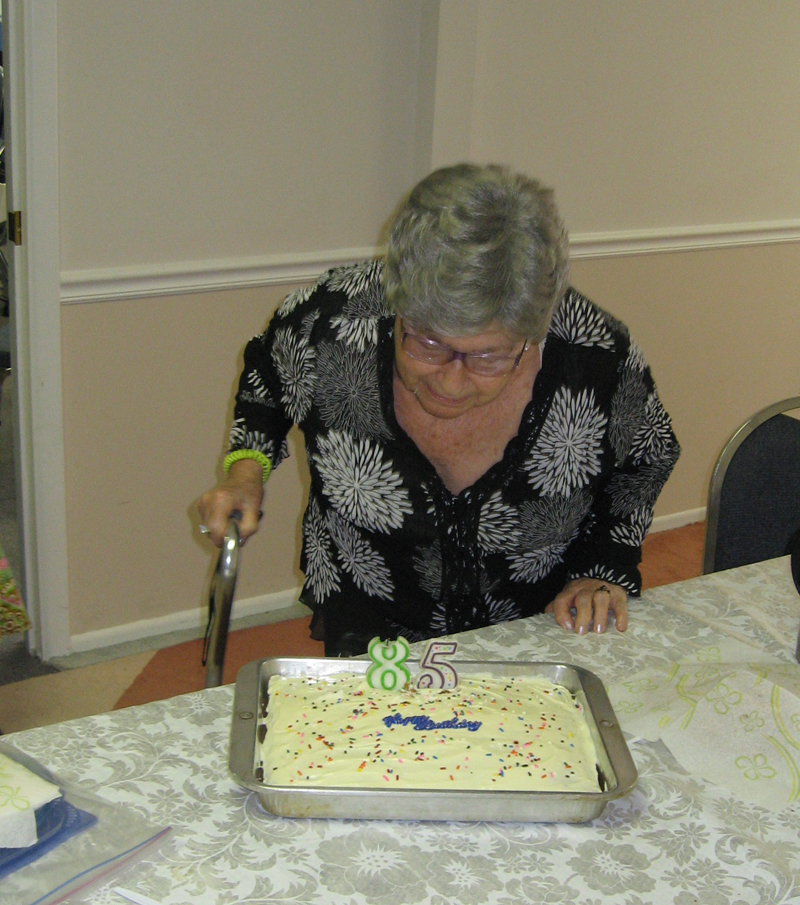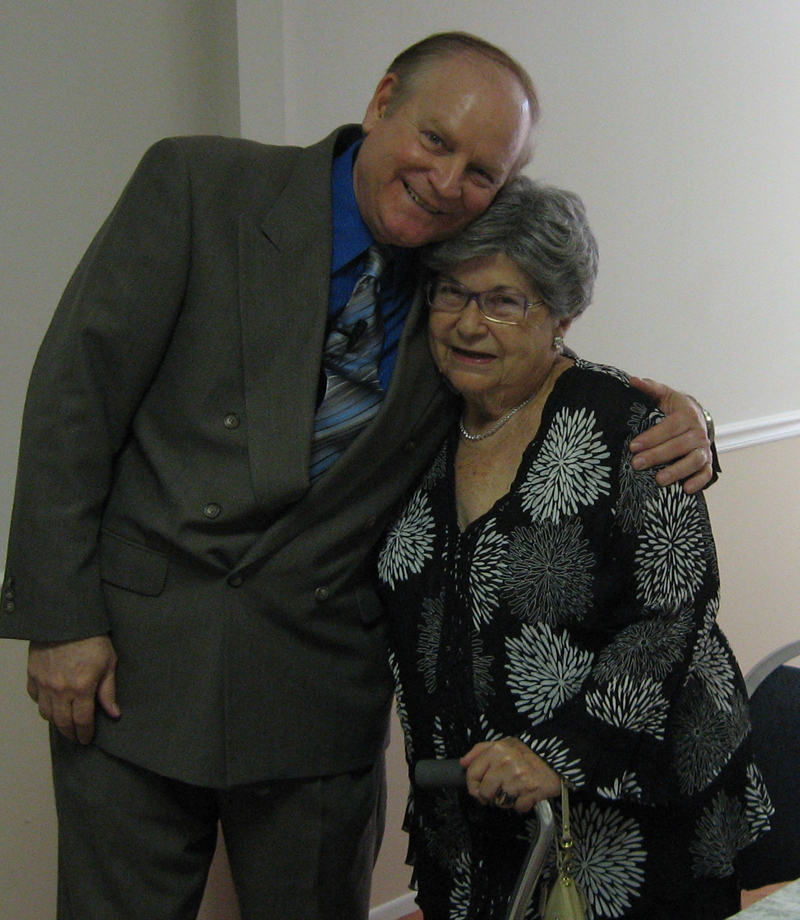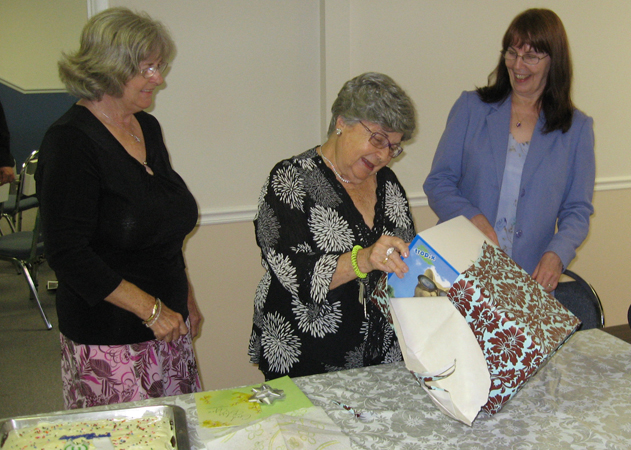 Easter Service on the Property 2010!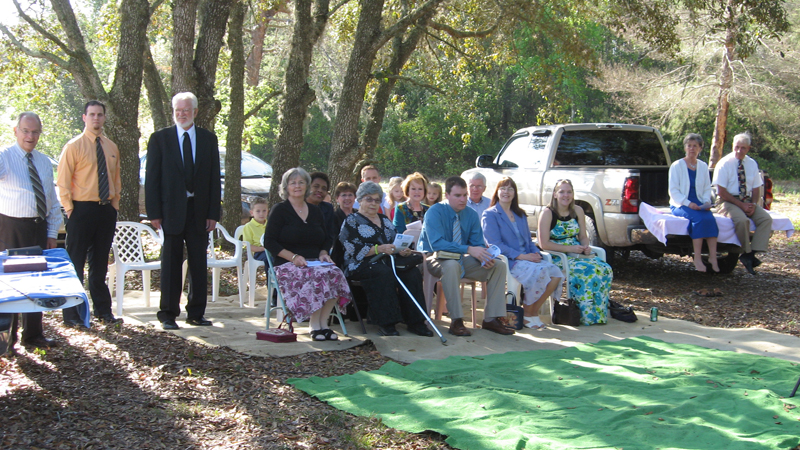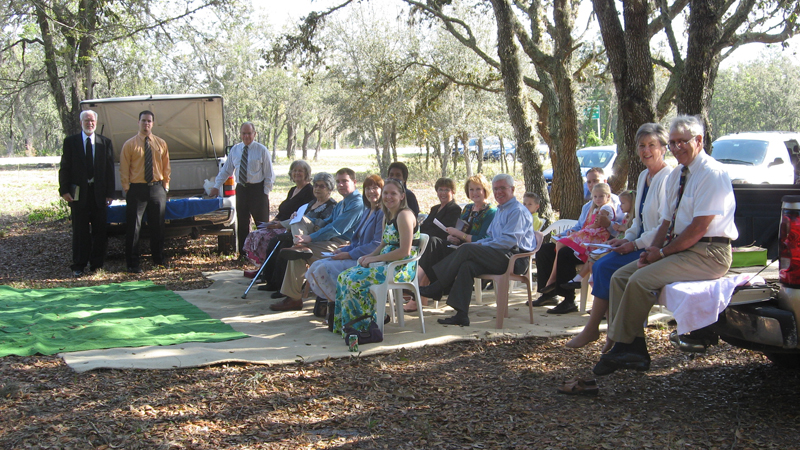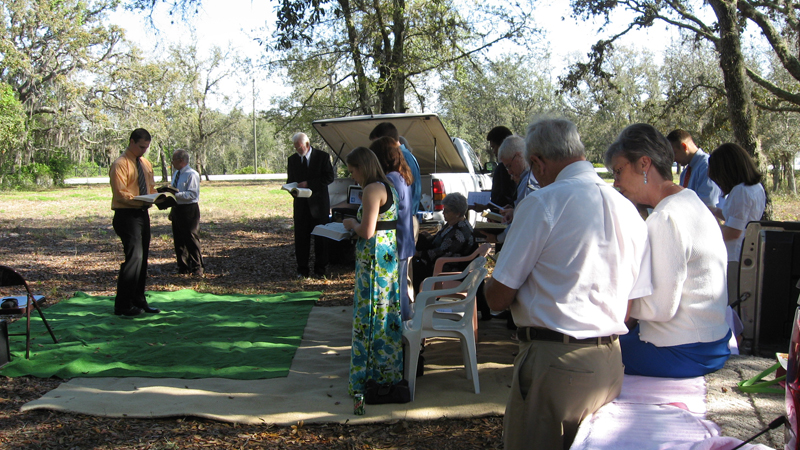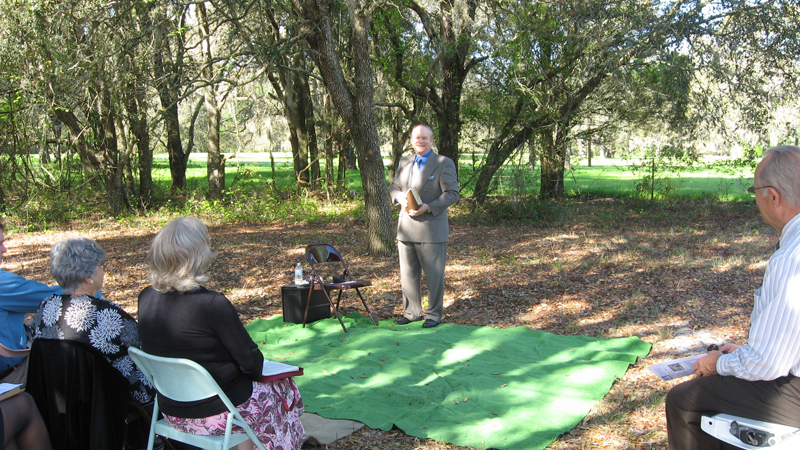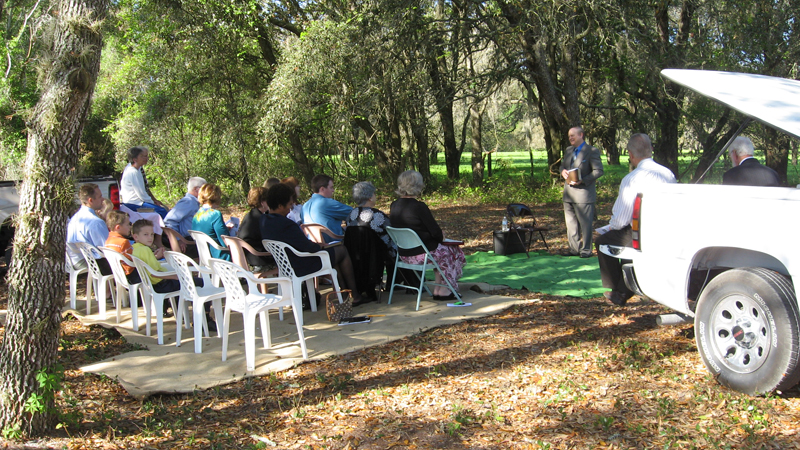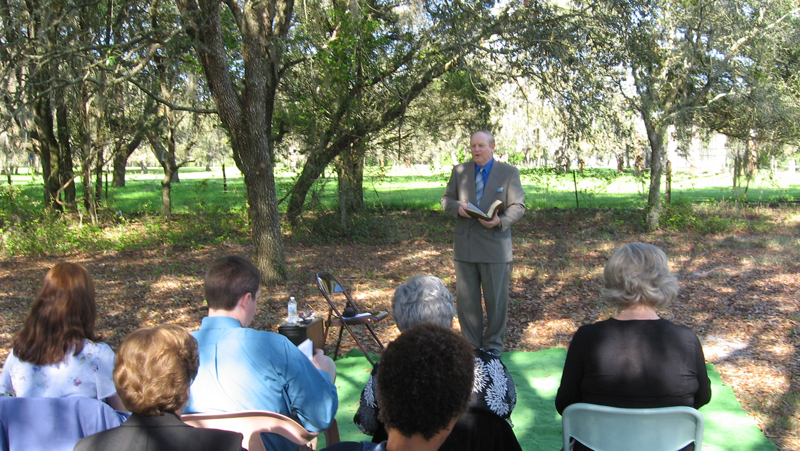 GBC Celebrates 15 Years!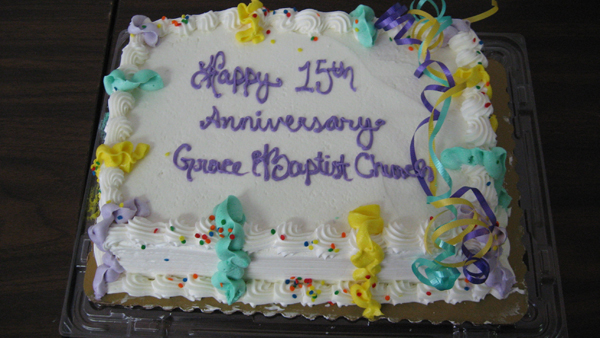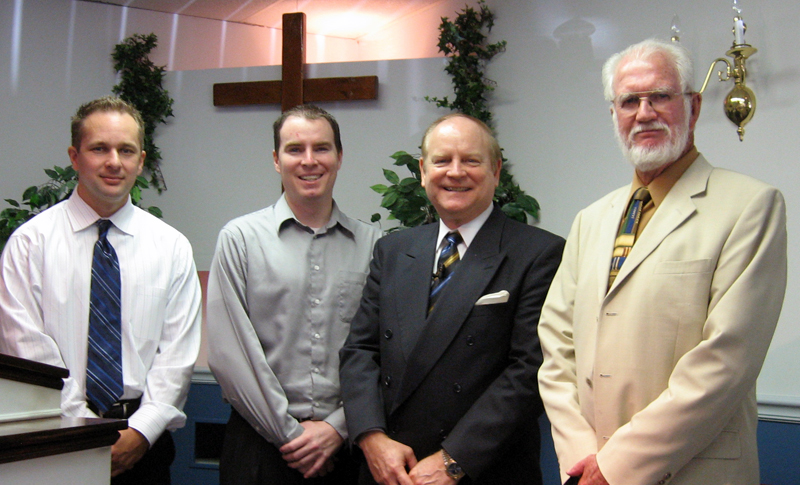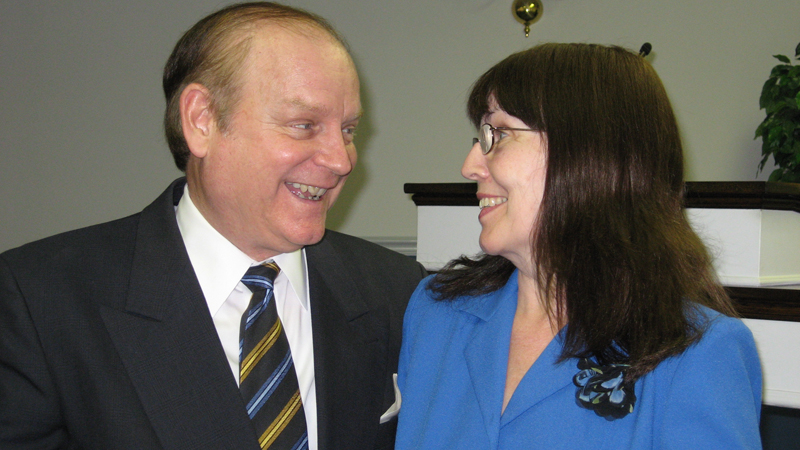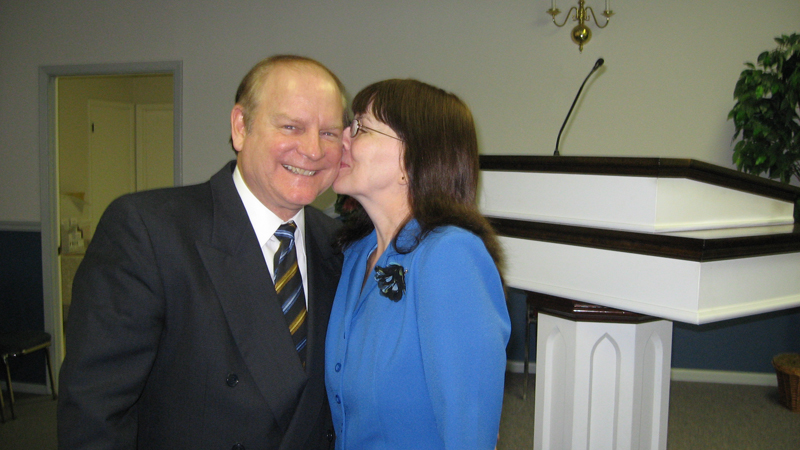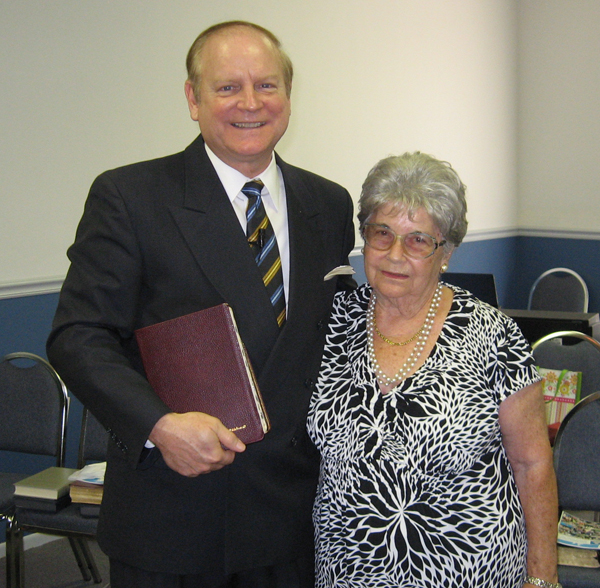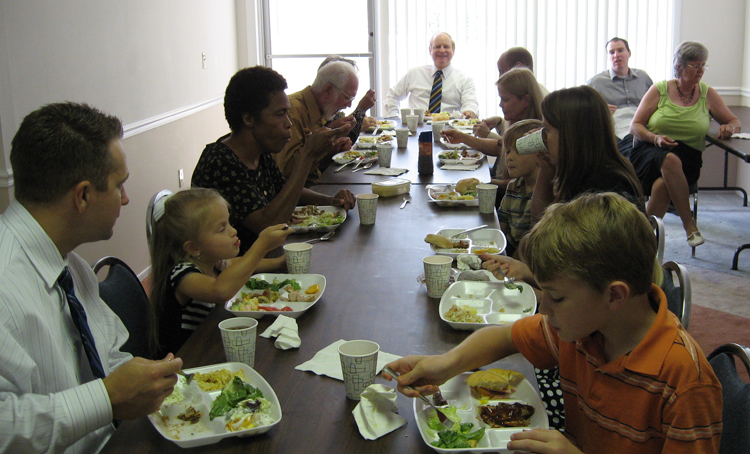 Back to the top of page


It seems we're always working on the property.
Here... preparation for Easter Services in 2009.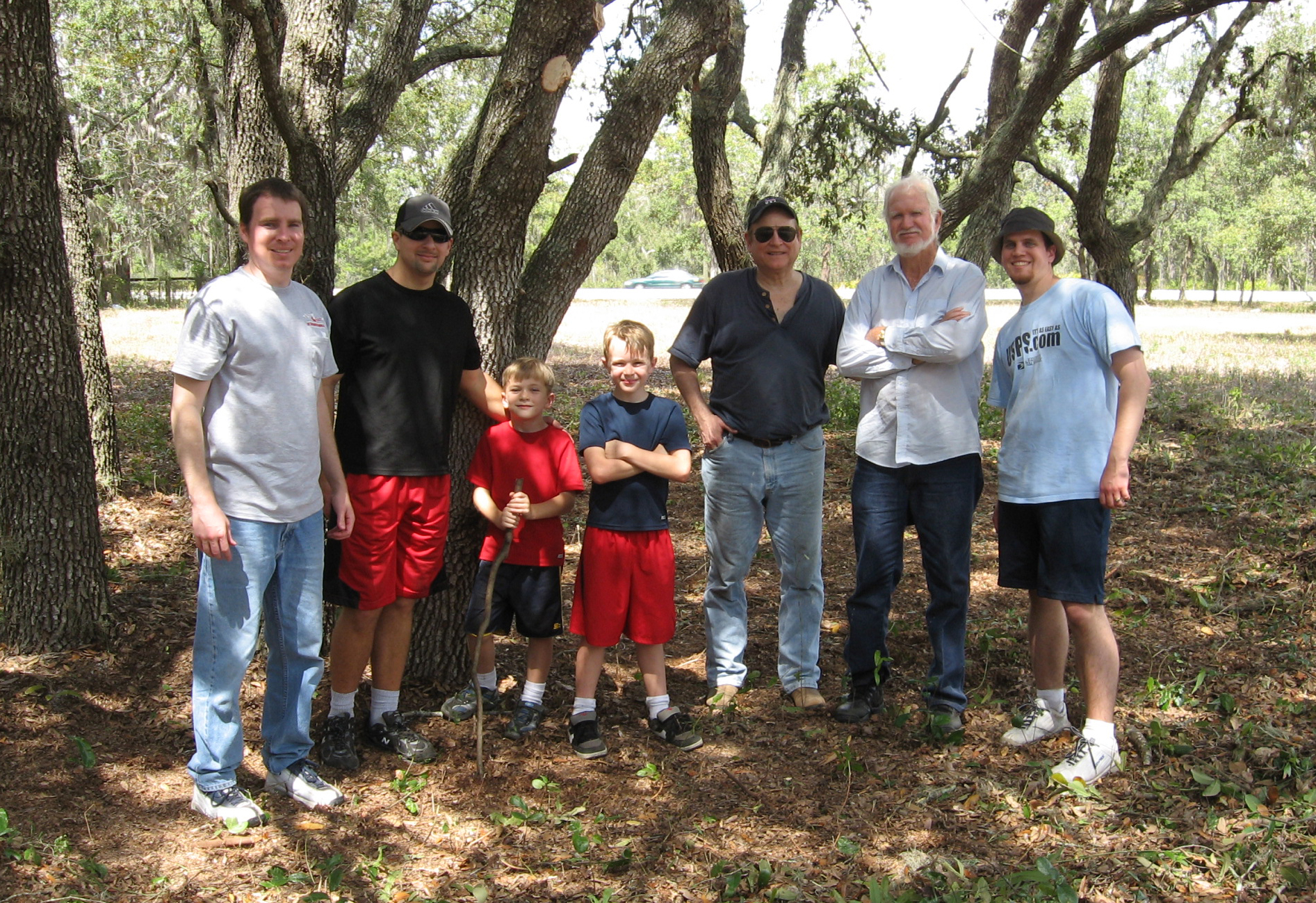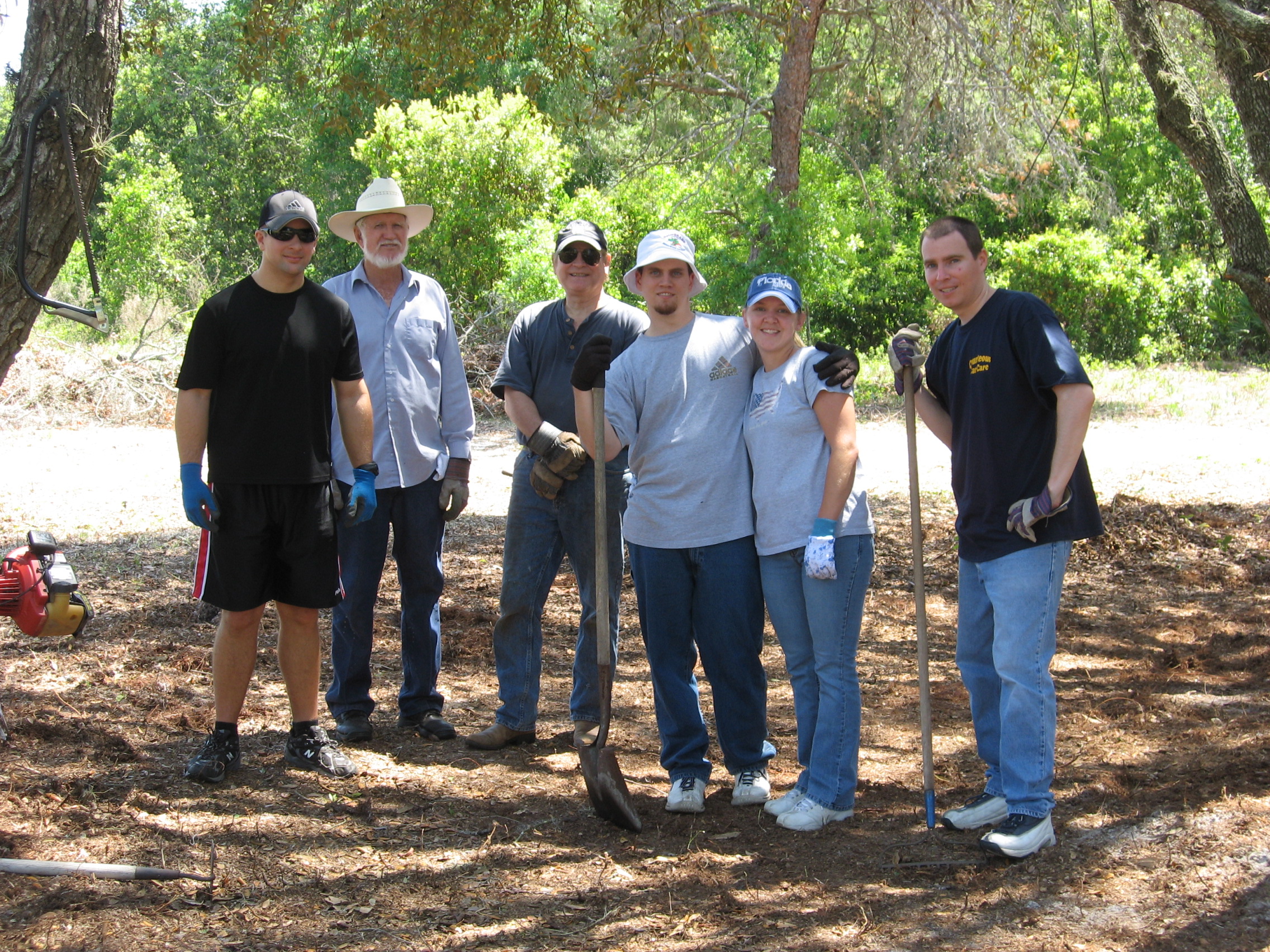 Back to the top of page


Christmas 2008 at GBC!
The family gathers.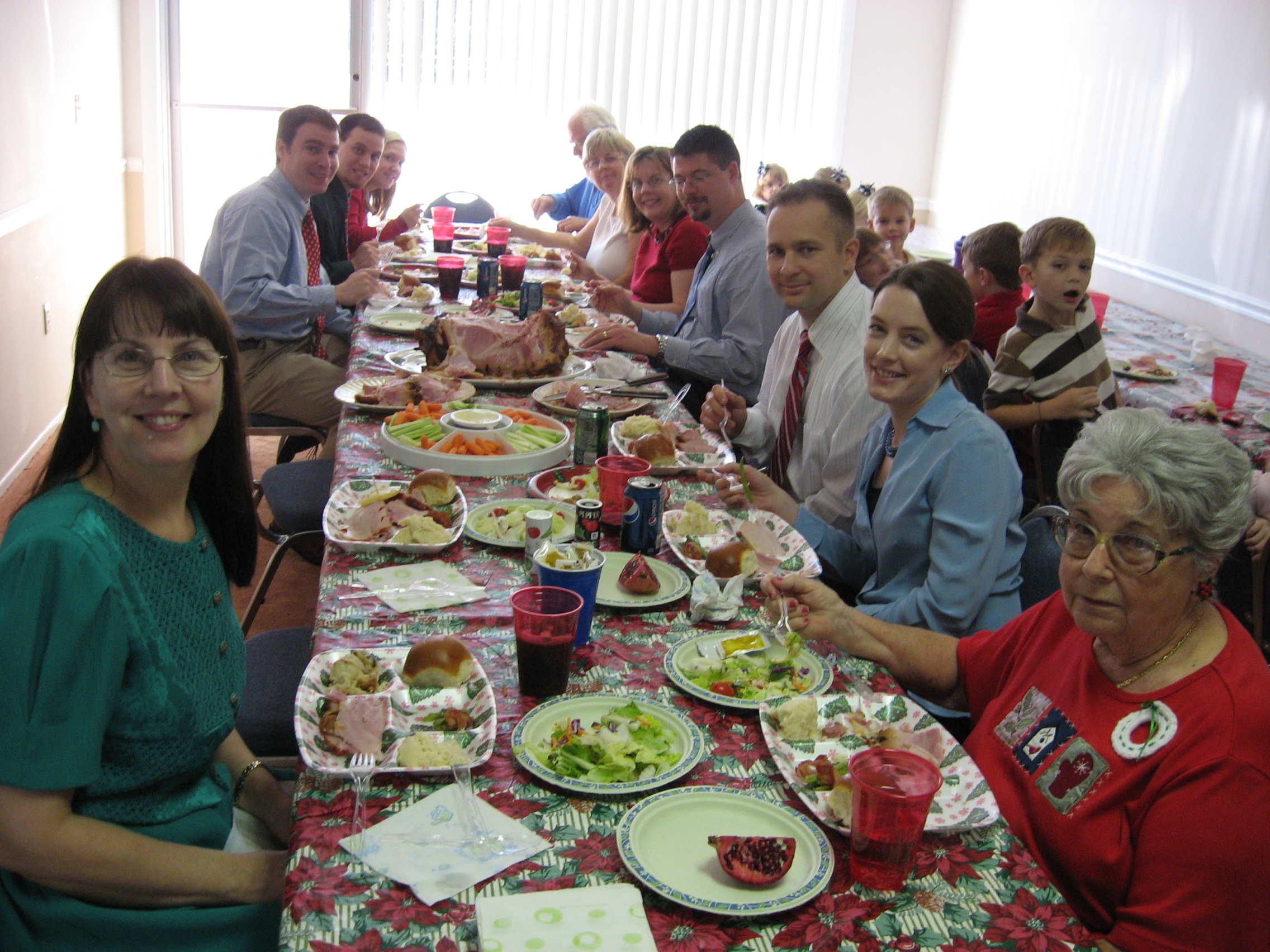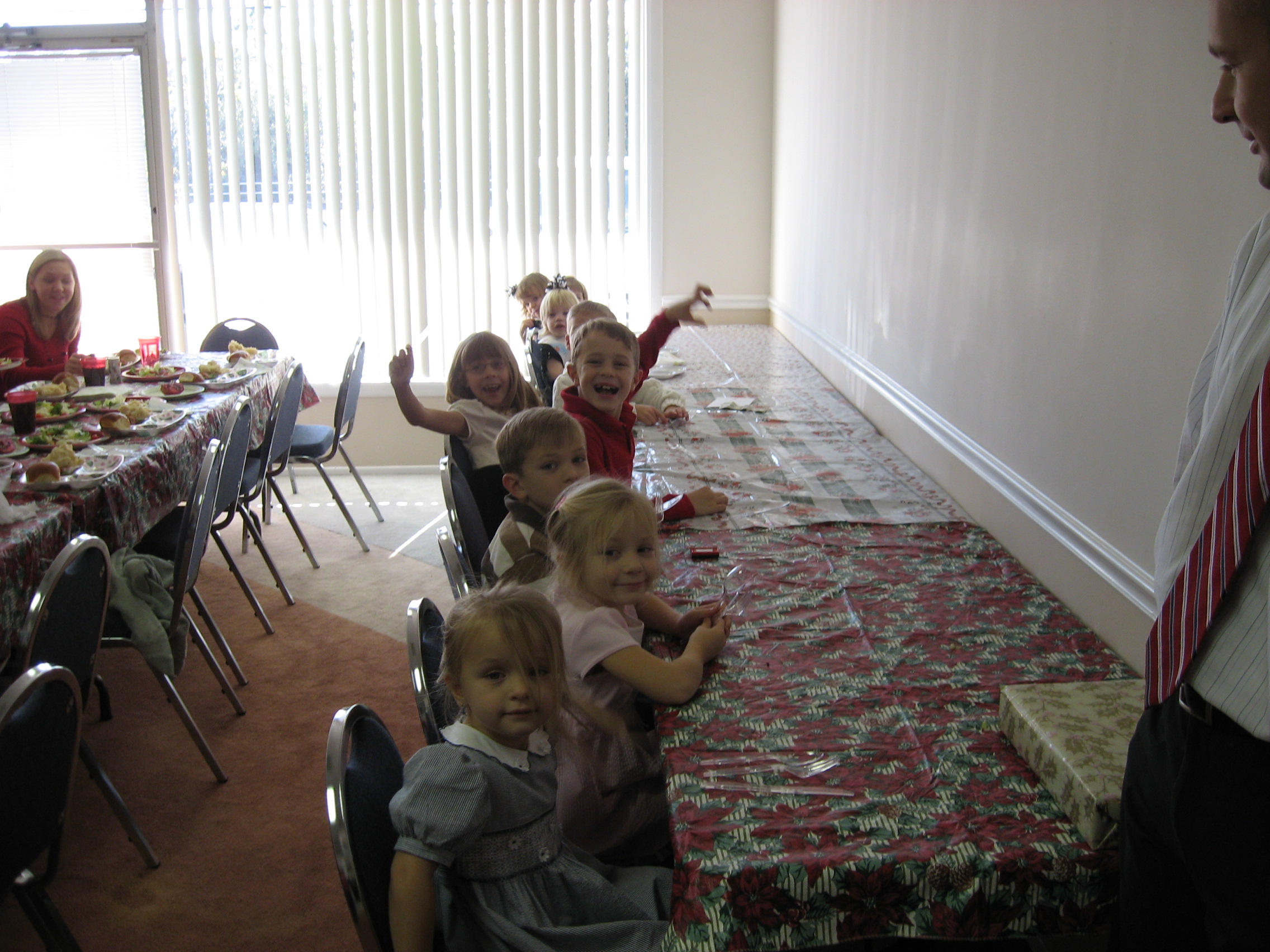 and celebrates... including the children!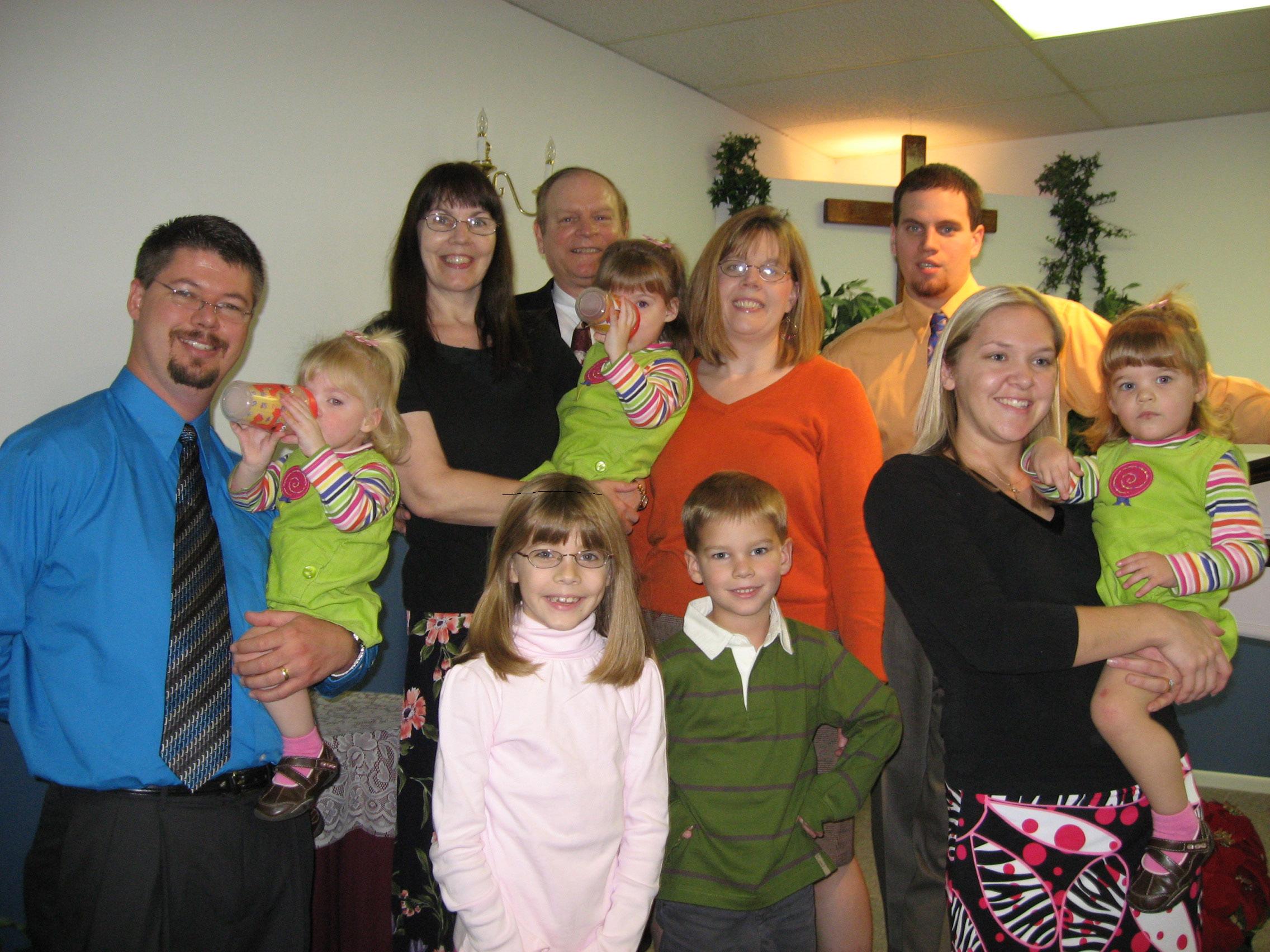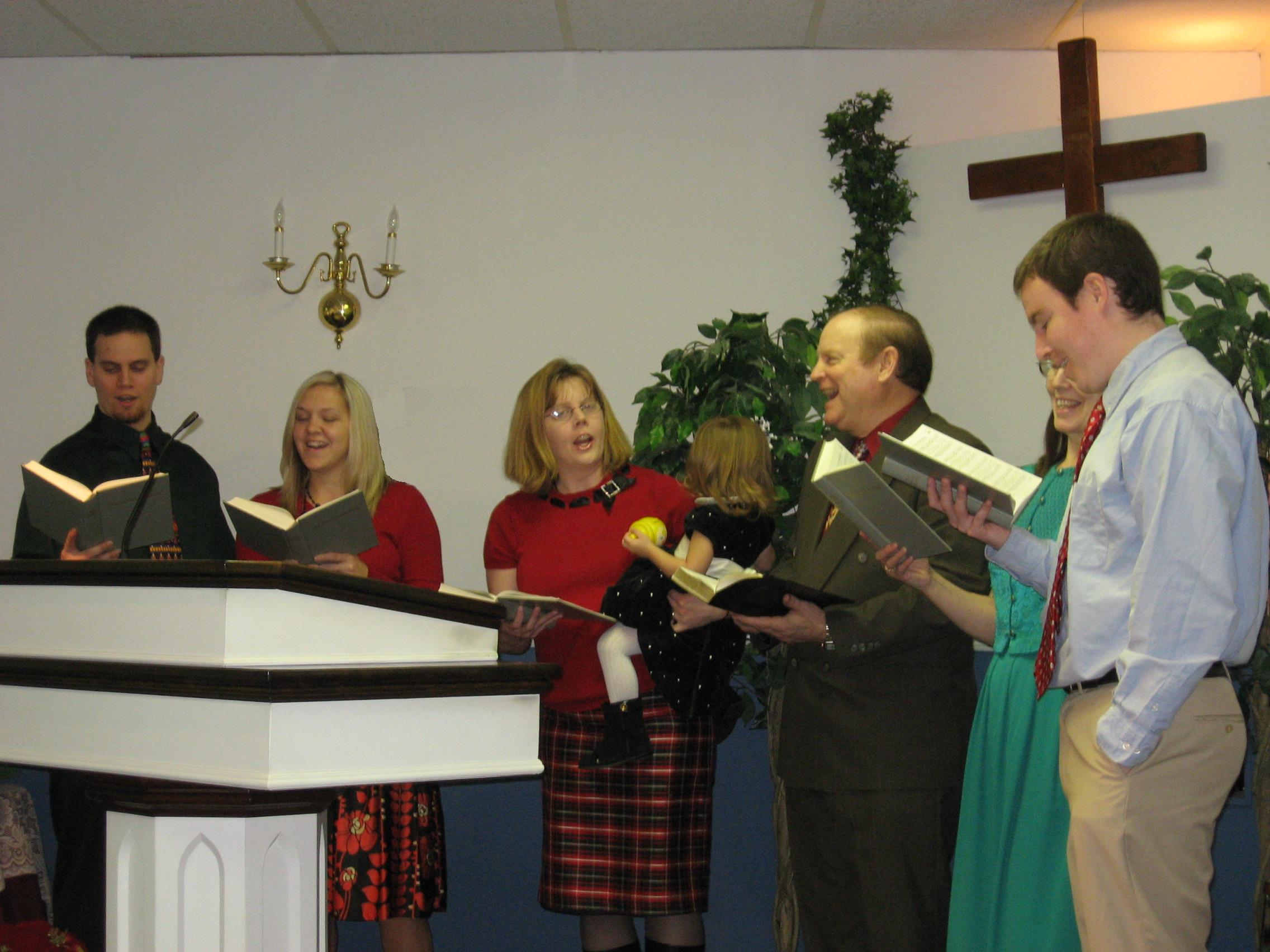 The Hildebrandt family (including the Nelsons) pose... and sings!
Back to the top of page


The Wedding of Mr. & Mrs. Daniel Hildebrandt!
On June 7th, 2008... the son of Pastor Hildebrandt, Daniel Hildebrandt
and the former Miss Kimberly Gates were joined as one for life
in a ceremony presided over by Daniel's dad, Pastor Hildebrandt.
The ceremony took place a Kim's home church: FBC Elfers.
Here are some pictures that capture the event...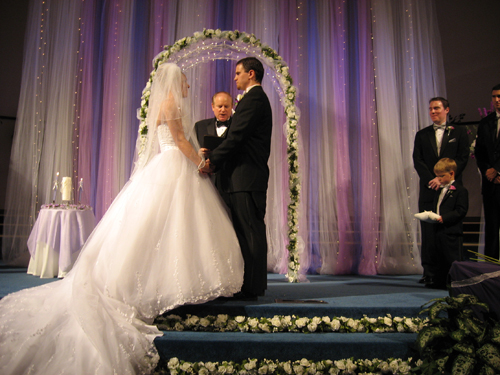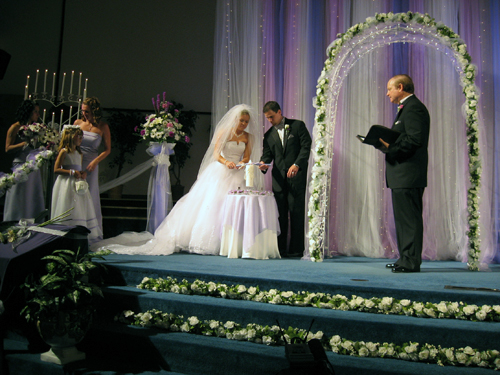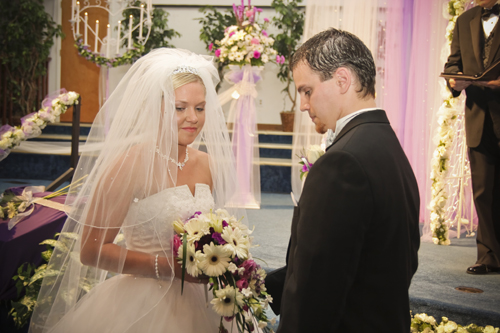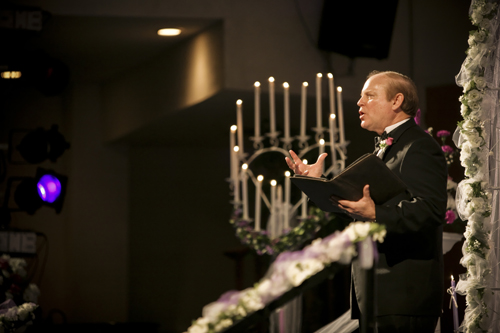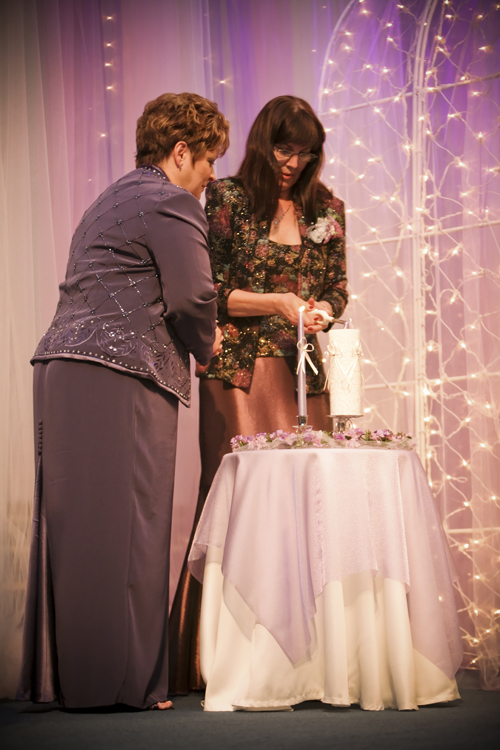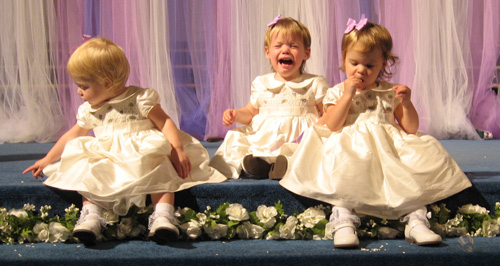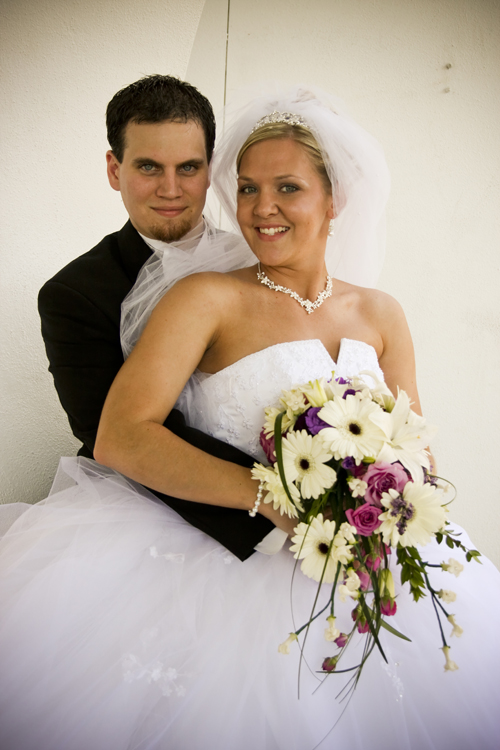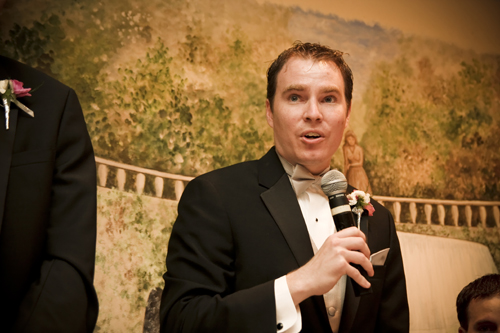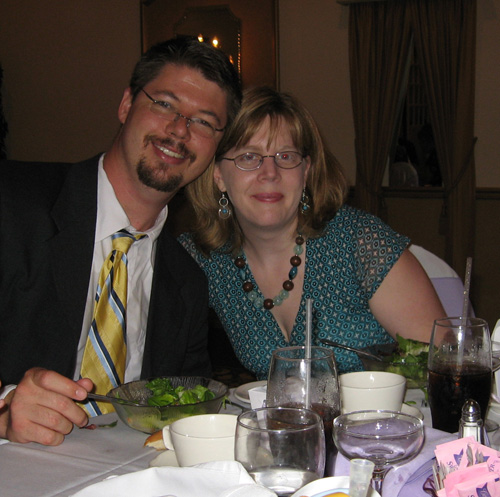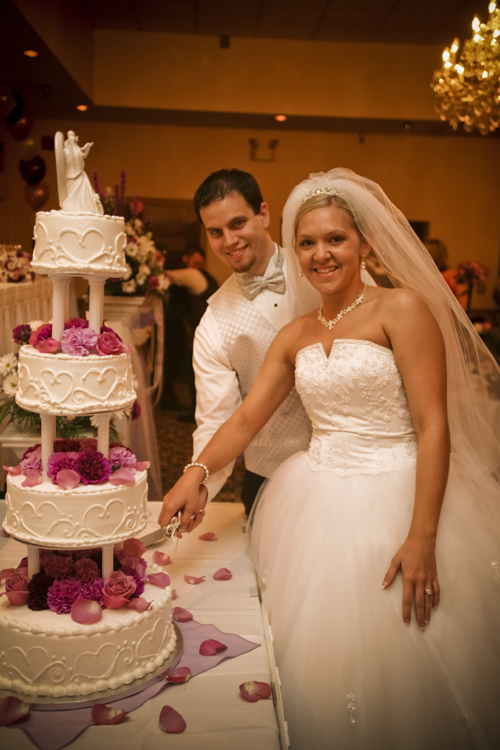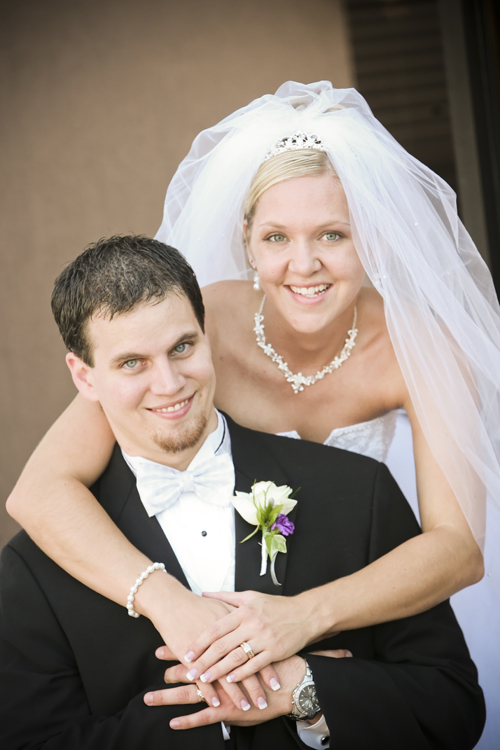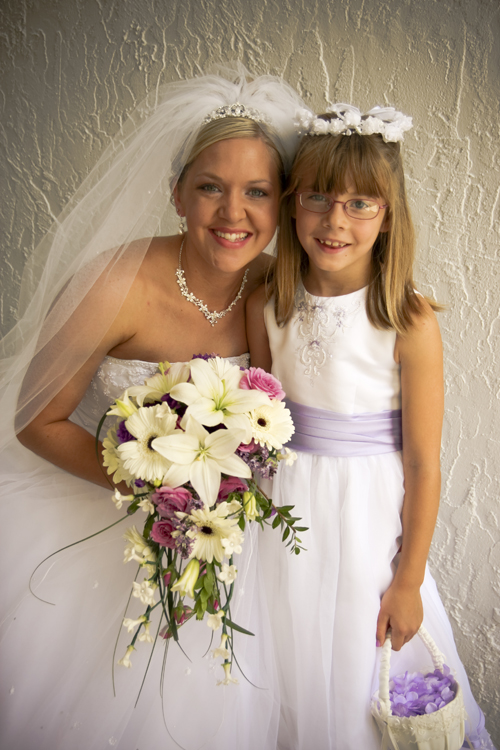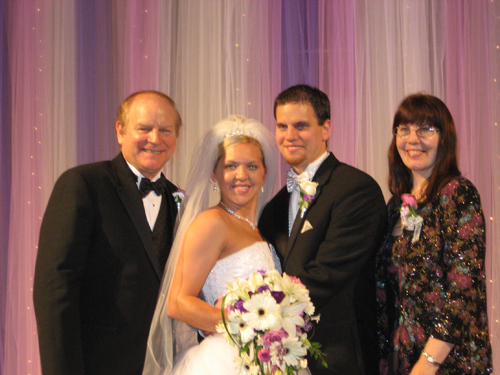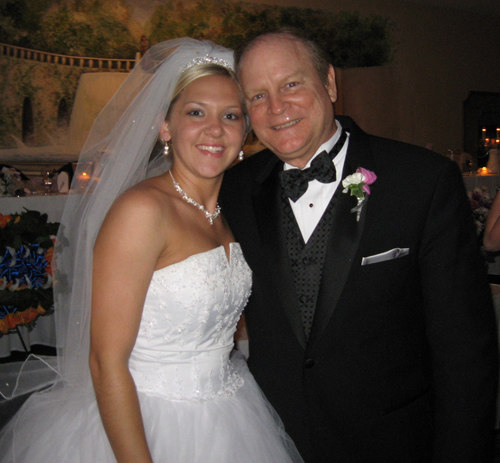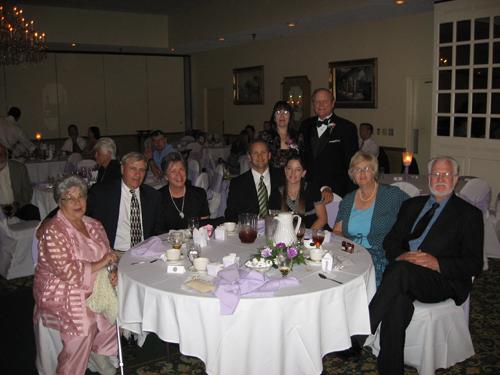 Back to the top of page


Early Easter services held on our Church Property 2007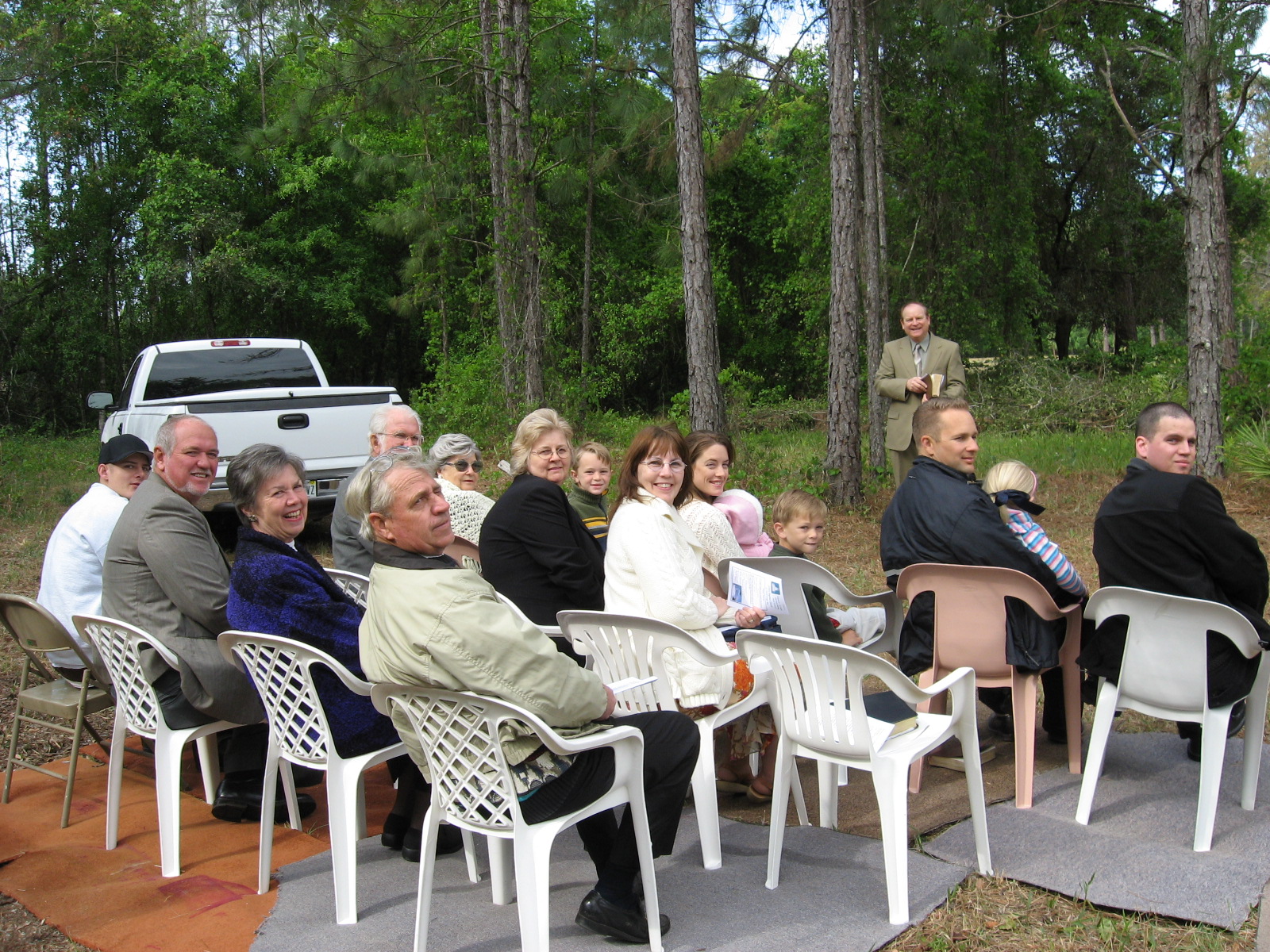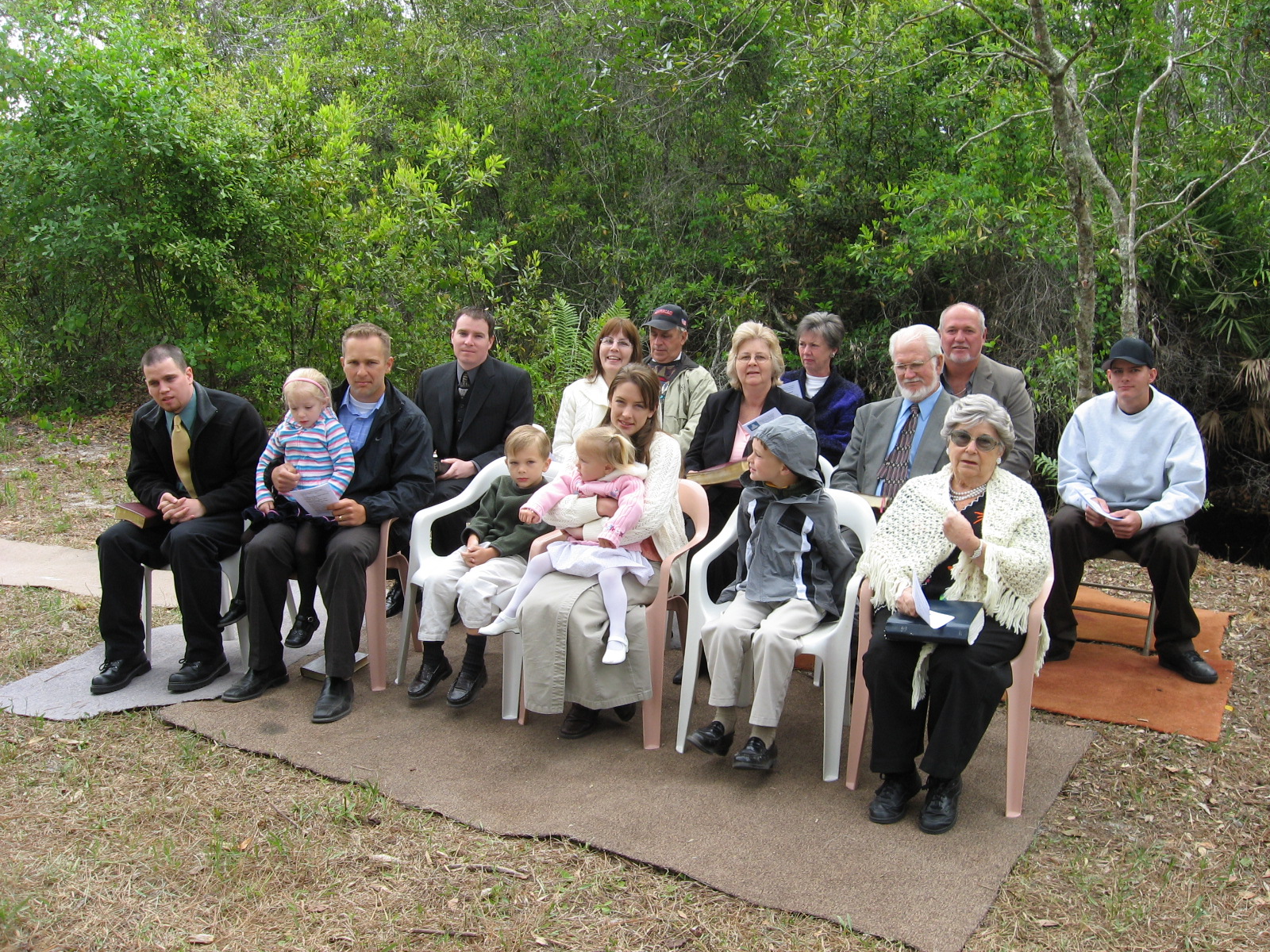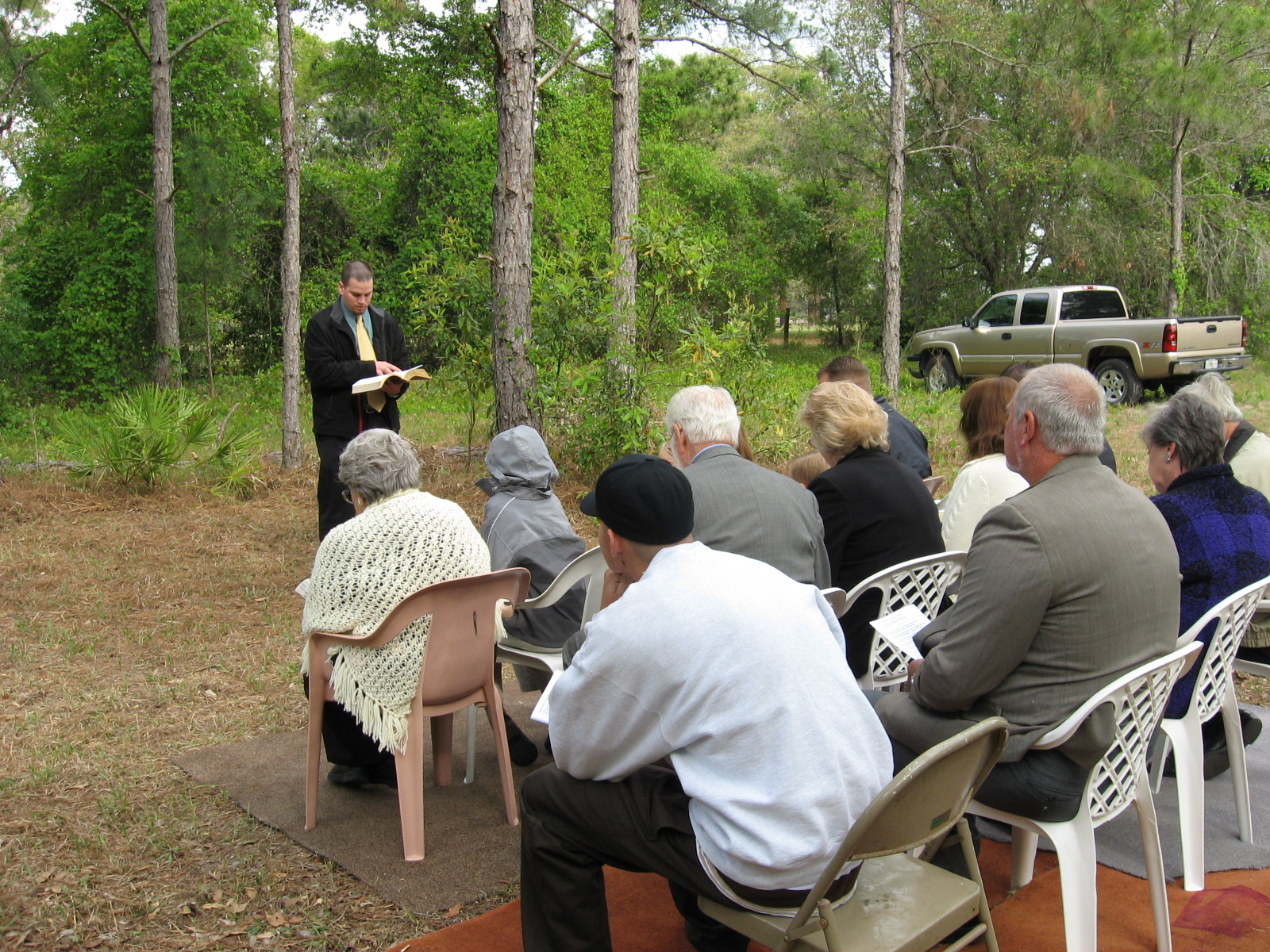 We are thankful to God for enabling us to have
this beautiful piece of land on which to worship Him!
This property is located in Land O' Lakes,
which is considered in Central Pasco county.
At the time of the purchase, we were:
Grace Baptist Church of West Pasco (left).
So, since we anticipated moving to Central Pasco,
we had to again change the name of the church.
Being that no one, anywhere outside this immediate area,
has ever heard of Pasco County, we made the decision to
re-name the church: "Grace Baptist Church of North Tampa Bay,"
since this is a commonly used name of this general area
and since most people know where Tampa, Florida is.
So, in 2004 we officially became:
Grace Baptist Church of North Tampa Bay

Back to the top of page


May 2005
A dear brother goes to be with his beloved Jesus!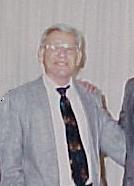 R. F. Gates
at GBC - May, 1995

Of all the men that I have met, of all the men that I have had the occasion to work with in the Church, of all the men I have had the pleasure to have known in the ministry, R.F. Gates was the most unique and the most dear.

Any who had the pleasure to know him, would quickly testify to contagious love for God. He would pray like no one else I have known. Often, he would spontaneously break out with a song of praise to God. When he preached, he preached in a way that made his hearers know, that what he said, came from a heart that was close to God and from a man that had a real burden for the salvation of the lost.

I was privileged to spend several hours with R.F. at the 2004 Founder's Conference. I am grateful for that time. At that conference, I had the pleasure of introducing several men to him. One night, several of those men commented to me that R.F. was one of the most unique men they had ever met. They said he had such a wonderful spirit and that his faith was so alive! That, just from meeting him and talking with him for a few minutes.

R.F. has gone to be with his Savior. I have never met another man like him... and I will miss him greatly!
June 1st 2004
My brother and mentor goes to be with his Savior!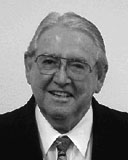 Ernest C. Reisinger
1919 - 2004
My former pastor and dear friend, Ernest Reisinger went to be with the Lord Monday, May 31st. (He served in the US Navy during WW II, so it is fitting that he "crossed that river that has no bridge" on Memorial Day.) He was known and loved by most all Christians who are familiar with and believe the Doctrines of Grace.

For more than 30 years, he has been one of the men most responsible for re-introducing these doctrines to the nation. Then, 21 years ago, he had the vision of and became the driving force behind the Southern Baptist Founder's movement. It has brought about the resurgence of these doctrines in many SBC churches by returning them to their historic, doctrinally Biblical roots.

He is the author of several indispensable books regarding sound theology including: "Today's Evangelism" as well as dozens of doctrinally sound booklets such as: "The Carnal Christian."

Beyond his own writings, he loved to promote sound theological books. He would gladly give them away to those he hoped they would help to come to know God, or to know Him more fully.

I know that I am only one of many, but he was, as it is said, "my father in the Faith." I was privileged to be able to spend many hours with this precious man and learn much from him in our conversations. I spent the day following my father's death with Ernie and his wife Jane. They were of great comfort to me. In 1988 he ordained me to the pastoral ministry. An ever present reminder of his friendship is a picture in my office of he and I together on that occasion. It was a humbling honor to follow him in the pulpit of North Pompano Baptist Church when he retired from the pastoral ministry there.

I will miss him... the true Christian church will miss him! Together our consolation is that he has gone to be in the presence of the God he has so faithfully served most of his life and he will dwell in the glory of the Lord forever.

Back to the top of page

Baptisms of June Nelson and Peggy Cockin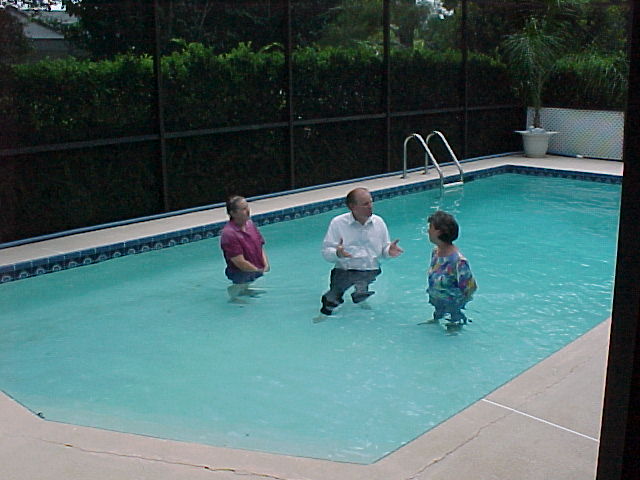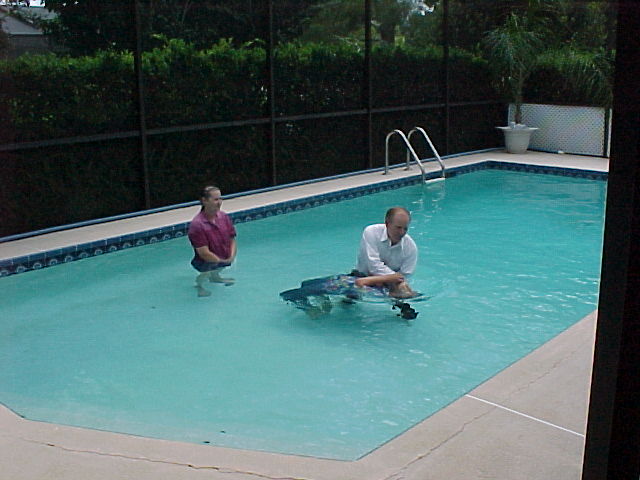 Renovation of current SR 52 building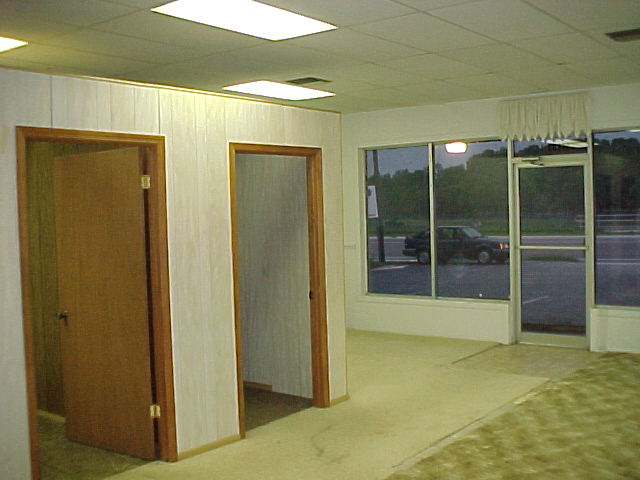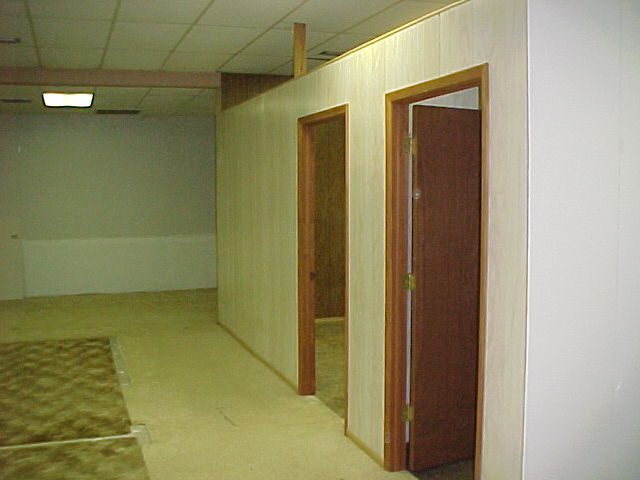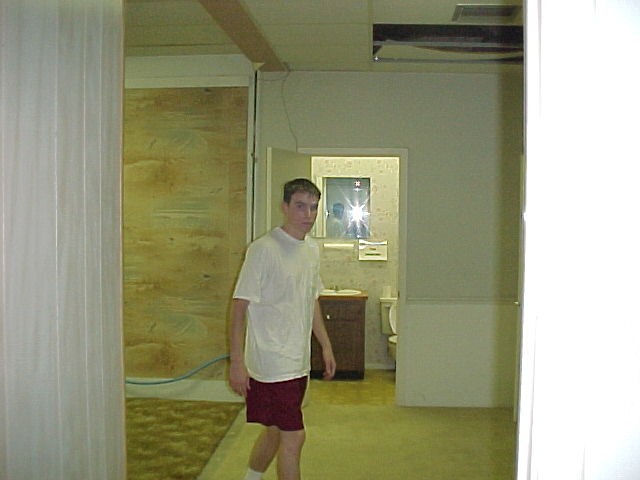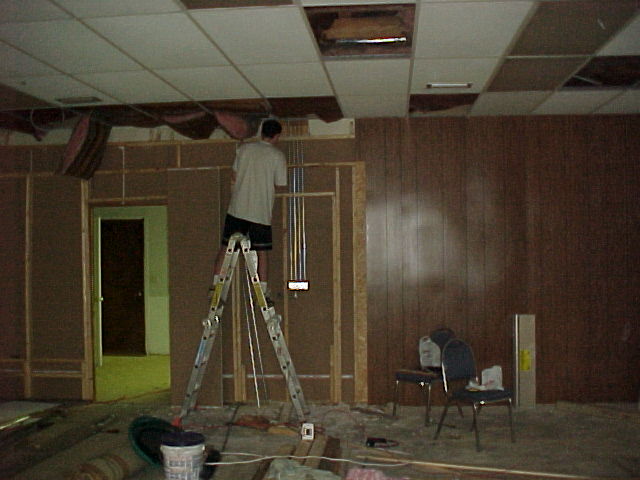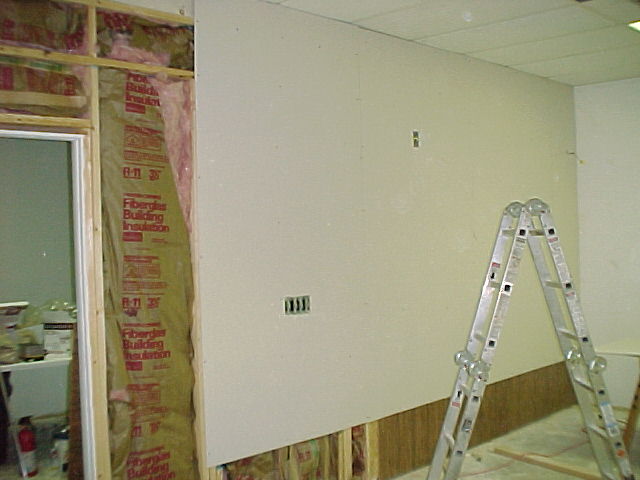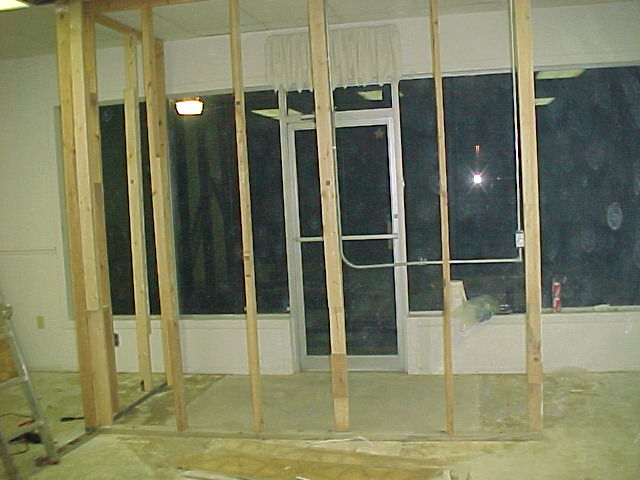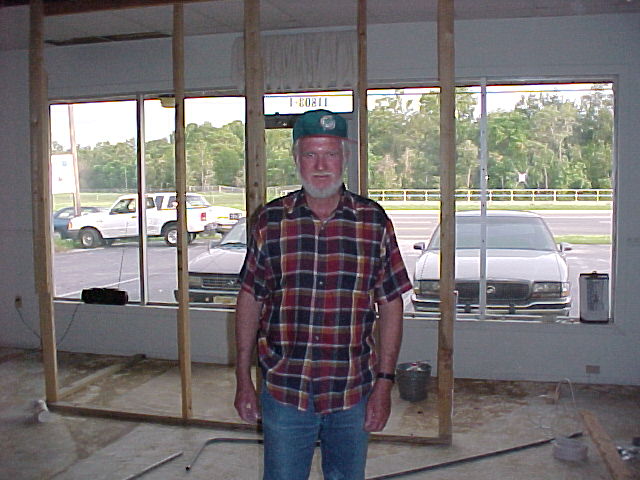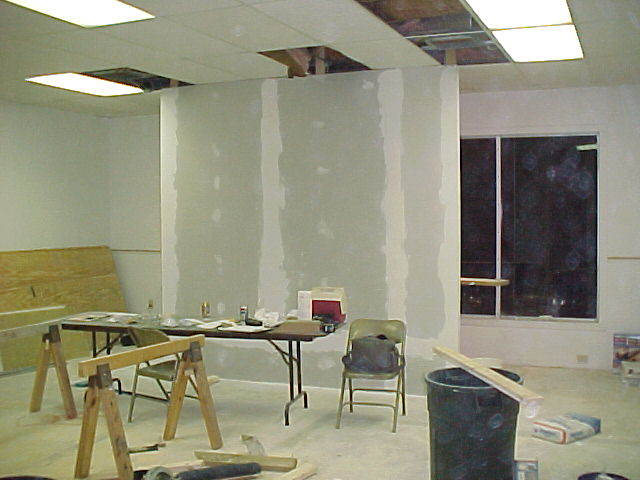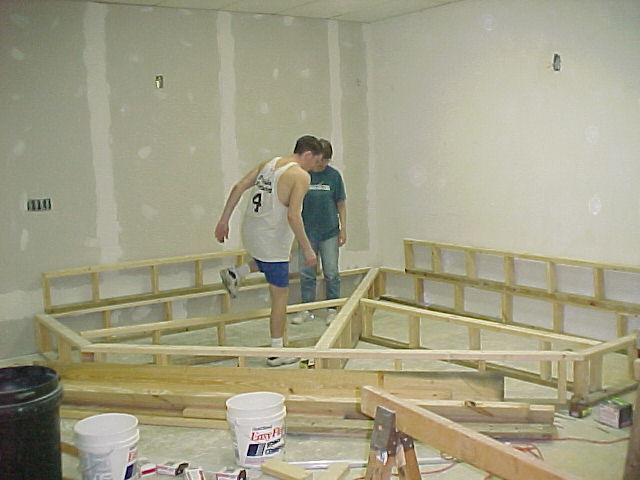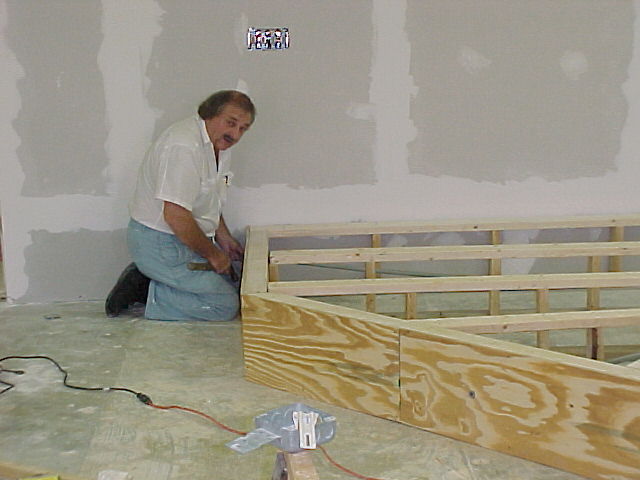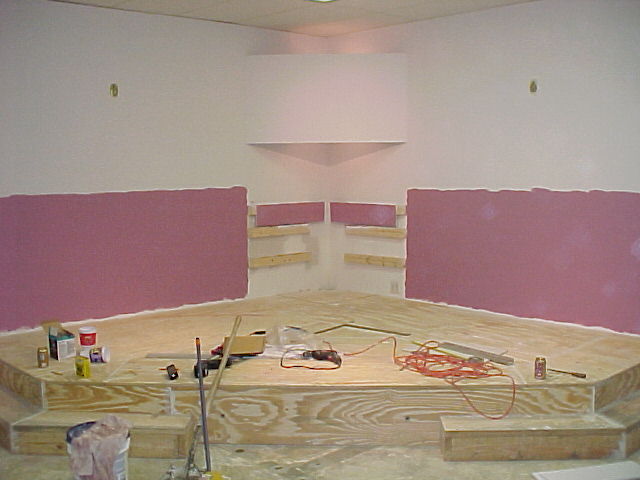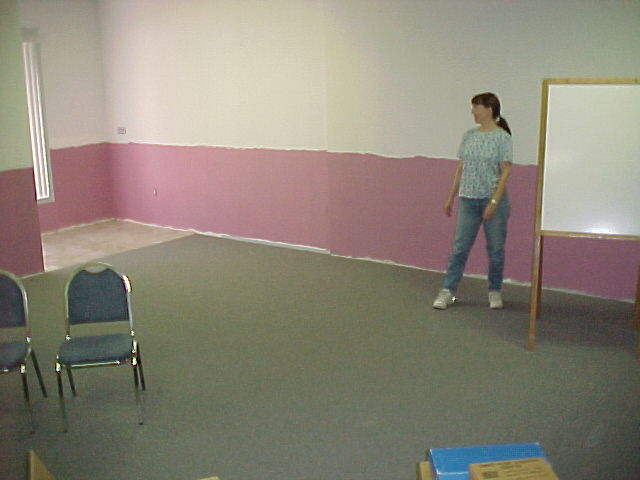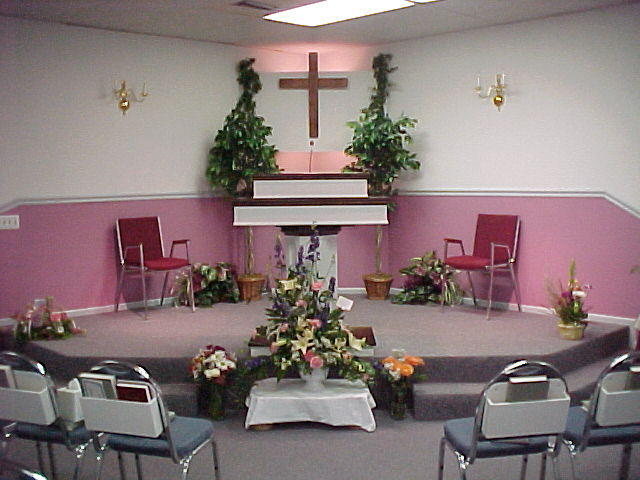 Meetings back on Beach Blvd.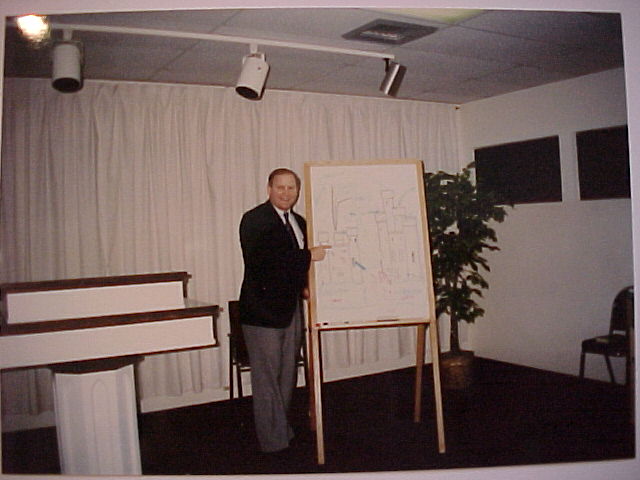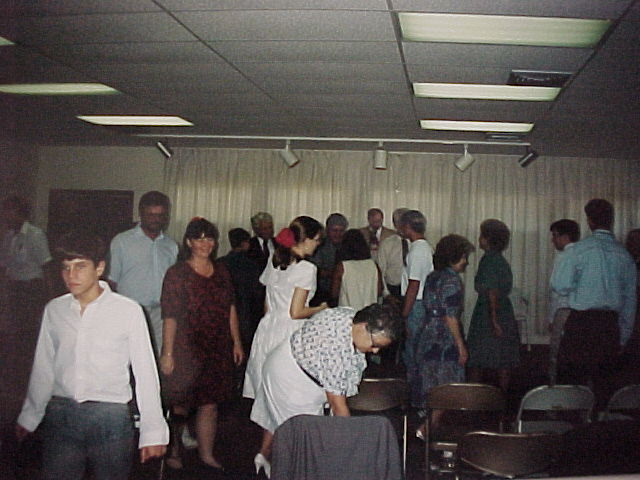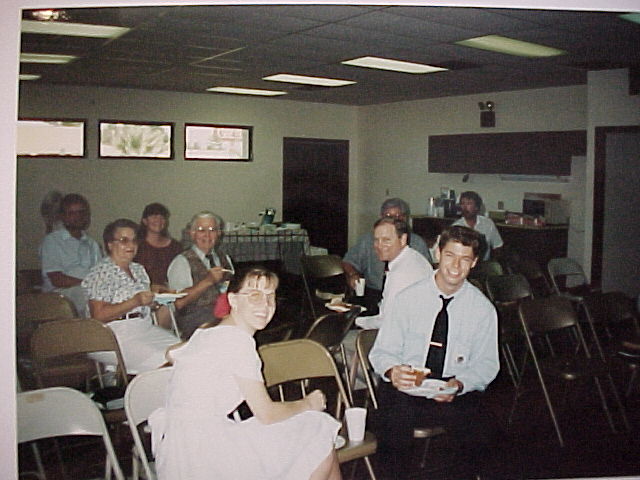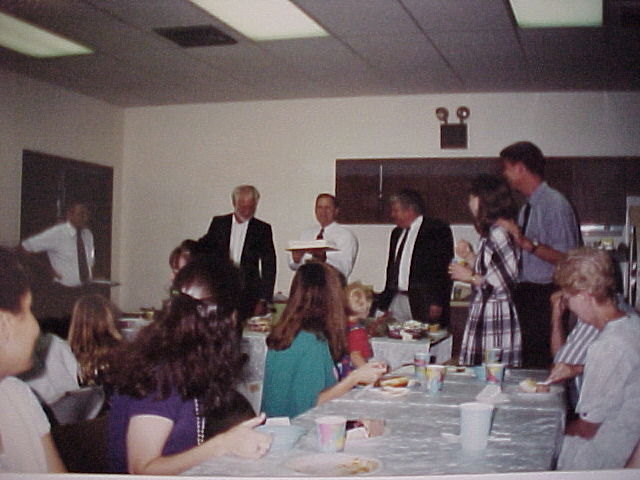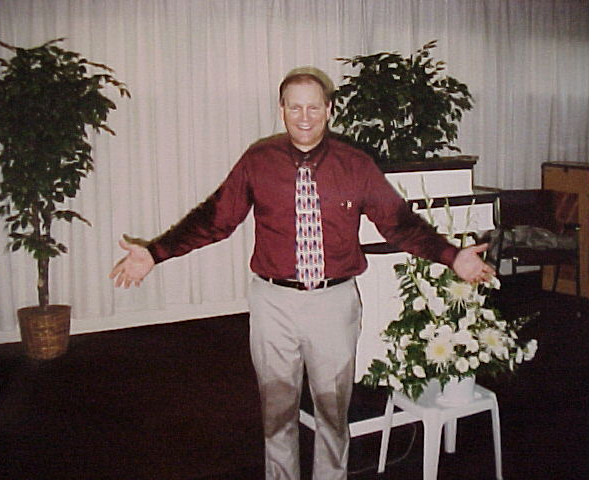 These are taken from occasions during our years (1994-1996)
at our Beach Blvd. Building.
Pastor does work up a sweat when he preaches!